AToMiC Awards shortlist revealed
Take a look at the integrated campaigns that will be celebrated at next month's award show.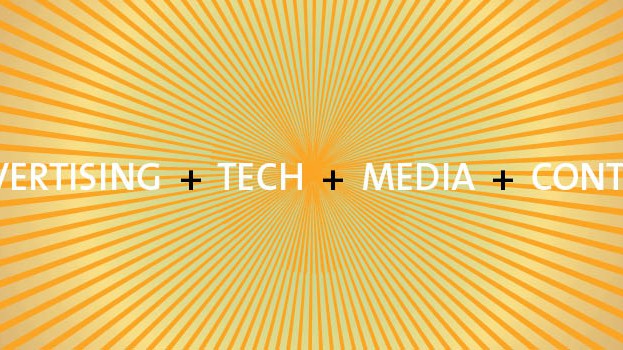 With the 2015 AToMiC Awards right around the corner, it's time to reveal our shortlist of contenders who will have their campaigns celebrated on May 21. The AToMiC Awards puts a spotlight on the projects that really challenge the media status quo, spanning advertising, technology, media creativity and content categories. Launched in 2011, the AToMiC Awards are produced by Media in Canada, along with our sister publications strategy and Playback. 
This year's shortlist includes:
Category: AToMiC Collaboration
Carmilla – Kimberly–Clark — U By Kotex (Geometry Global)
Father's Day Surprise – WestJet / Ronald McDonald House Charities (Cossette)
MiO POV – Kraft (Taxi Canada)
Watch_Dogs Live – Ubisoft (Publicis Canada)
Category: AToMiC CSR
Better Tomorrows – The Hospital for Sick Children (JWT Canada)
Make Today Matter – TD Canada Trust (Leo Burnett / Diamond Integrated Marketing)
#RaiseThePride – Toronto PFLAG (JWT Canada / ShantyTown Inc.)
Category: AToMiC Engagement
Breathe Right SleepWise mobile app – GlaxoSmithKline (Grey Canada)
Dark Store – Tim Hortons (JWT Canada)
Category: AToMiC Idea
Better Tomorrows – The Hospital for Sick Children (JWT Canada)
#LikeAGirl – Always (Leo Burnett Toronto, Chicago, London/Holler)
Luge – Canadian Institute for Diversity & Inclusion (Rethink Canada)
#TDThanksYou – TD Canada Trust (Diamond Integrated Marketing / Leo Burnett)
Tims Next Door – Tim Hortons (Taxi Canada)
Category: AToMiC ROI
Better Tomorrows – The Hospital for Sick Children (JWT Canada)
House Rules – IKEA (Leo Burnett)
#LikeAGirl – Procter & Gamble – Always (Leo Burnett)
Watch_Dogs Live – Ubisoft (Publicis Canada)
Category: Best Brand Content
Carmilla – Kimberly–Clark – U By Kotex (Geometry Global)
The Cheerios Effect – General Mills Canada (Cossette)
Category: Best Brand Integration
Carmilla – Kimberly–Clark – U By Kotex (Geometry Global)
Watch_Dogs Live – Ubisoft (Publicis Canada)
Category: Best Broadcast Engagement
Better Tomorrows – The Hospital for Sick Children (JWT Canada)
Make Today Matter – TD Canada Trust (Leo Burnett)
Run for the Cure – CIBC (Cundari)
Category: Best Digital Engagement
The Cheerios Effect – General Mills Canada (Cossette)
#LikeAGirl – Procter & Gamble – Always (Leo Burnett)
The Memory Project – Historica Canada (Rethink Canada)
Watch_Dogs Live – Ubisoft (Publicis Canada)
Category: Best Experiential Engagement
O Canada Beer Fridge – Molson Canadian (Rethink Canada / MEC Canada)
Pictionary Mall Surprise – Mattel (TrojanOne)
Tims Next Door – Tim Hortons (Taxi Canada)
Watch_Dogs Live – Ubisoft (Publicis Canada)
Category: Best Niche Targeting
The Memory Project – Historica Canada (Rethink Canada)
The Priceless Bat – Lanctôt Ltée — Louisville Slugger (Taxi Canada)
Tims Next Door – Tim Hortons (Taxi Canada)
Watch_Dogs Live – Ubisoft (Publicis Canada)
Category: Best Print Engagement
Inspiration Boxes – Ikea (Leo Burnett)
Stickboy – Vancouver Opera (DDB Canada)
Category: Best Tech Breakthrough
Into the Storm — Oculus 4D Experience Warner Brothers (Omnicom Media Group / Thinkingbox)
MiO POV – Kraft (Taxi Canada)
Oil Spill Virtual Reality – The Dogwood Initiative (Rethink Canada)
The Priceless Bat Lanctôt Ltée — Louisville Slugger (Taxi Canada)
Watch_Dogs Live – Ubisoft (Publicis Canada)
Category: Best Transmedia
Better Tomorrows – The Hospital for Sick Children (JWT Canada)
House Rules – IKEA (Leo Burnett)
Watch_Dogs Live – Ubisoft (Publicis Canada)