Why La Voix Periscoped its finale
The TVA reality show integrated the live video app into its final episode, marking the app's first official broadcast partnership in Quebec.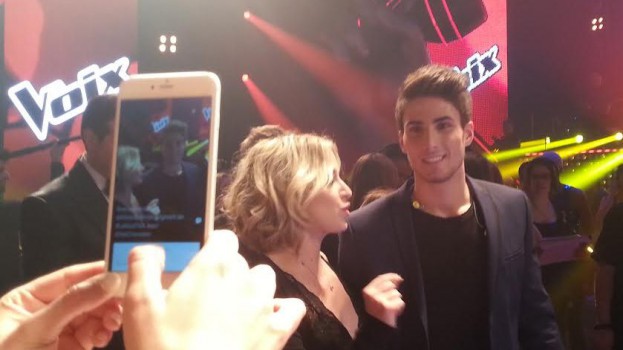 Last night's third season finale of TVA's reality singing competition La Voix aimed to reach beyond the average 2.8 million viewers it has brought in per episode this season, integrating live video streaming app Periscope into its finale.
Periscope is a live video sharing app acquired by Twitter earlier this year, and launched late last month. Last night's broadcast partnership was the first for the video app in Quebec, and also marks the first time a broadcaster has partnered with Twitter Canada in the province.
La Voix, which consistently ranked as the most-watched show in Quebec this season, used the video streaming app to stream the show's Valérie Chevalier interviewing this season's winner, Kevin Bazinet, immediately following the announcement on the finale.
Suzane Landry, senior director programming, Groupe TVA, says the media co's research shows that integrating second-screen tools into its programming means more people tune in to the live broadcast. Landry says the integration aimed to add additional viewers on Twitter, and adds that using Periscope also fit with La Voix's mandate to stay on top of the latest tools available.
In addition to using Periscope in last night's finale of La Voix, TVA will be integrating the Twitter Mirror into its broadcast of the Gala Artis on April 26 at 7:30 p.m. The social media co's interactive screen will be on the red carpet before the event, allowing celebrities to post live photos and videos ahead of the show.
Image: La Voix's Valérie Chevalier interviewing season three winner Kevin Bazinet on Periscope