Shaw Communications Q2 earnings fall on restructuring costs
The slide in earnings came despite higher overall revenues.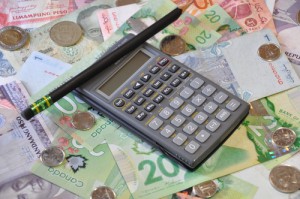 Restructuring costs led Canadian cable giant Shaw Communications to post sharply lower second quarter earnings on Tuesday, despite a rise in overall revenues.
Calgary-based Shaw Communications put earnings for the three months to Feb. 28, 2015 at $168 million, down 24% from a profit of $222 million in 2014 when the sale of specialty TV channels brought a one-time gain.
Total revenues for the latest financial quarter were up 5% to $1.34 billion.
The profit fall during the second quarter came in part from a $38 million charge for severance and employee-related costs after the relocation of 1000 Calgary call centre jobs as part of a larger corporate restructuring.
Shaw Communications also lost 8,254 satellite TV subscribers during the latest quarter, and 35,967 cable TV subscribers as it continues to face stiff competition from rival Telus Corp.'s Optik TV service.
On the TV front, Shaw Media saw quarter revenue was virtually unchanged at $238 million, down slightly from a year-earlier when it came in at $239 million, even as advertising revenues were down due to "general market softness" and the impact of selling Historia and Series+.
The Shaw Media division recently reorganized its corporate structure, with over 80 job losses, as it moves from traditional broadcasting to a broader media organization.
Image via Shutterstock
From Playback Daily