TheScore posts Q2 loss but sees revenue up sharply
The loss takes into account a $1.7 million one-time charge for the company's Q2, alongside advertising revenue up 78% year-over-year.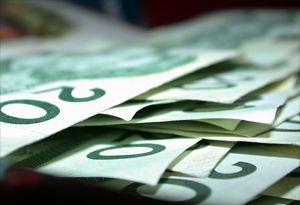 With mobile increasingly the first screen for consumers, John Levy's mobile sports media provider TheScore Inc. on Tuesday posted sharply higher overall revenues, even as its second quarter loss widened.
The Toronto-based digital company posted a loss for the three months to Feb. 28, 2014 at $2.84 million, compared to a loss of $950,000 in the same period last year, as overall revenue came to $3.2 million, against $1.9 million.
TheScore is still essentially in start-up mode following its spinoff from Score Media into a separate company in 2012, when Levy sold the rest of the sports broadcaster to Rogers Communications for $172 million.
It is, however, growing quickly, reporting second quarter advertising revenue up 78% compared to the same period in fiscal 2014.
And average monthly active users of TheScore's mobile platforms reached 10 million in the latest quarter, a two-fold increase compared to the same period last year.
The company recently acquired mobile-first daily fantasy sports game Swoopt, and launched TheScore eSports to get into the competitive video gaming space with a standalone app.
In an investors note, Euro Pacific Canada analyst Rob Goff applauded the company's entry into the fantasy sports gambling and eSports categories and expects TheScore to cross-promote Swoopt to its more than 10 million users.
From Playback Daily