This week in OOH: Account moves in B.C., Montreal
New contracts for Lamar in B.C. and Astral in Montreal, and new software for Dynamic Outdoor.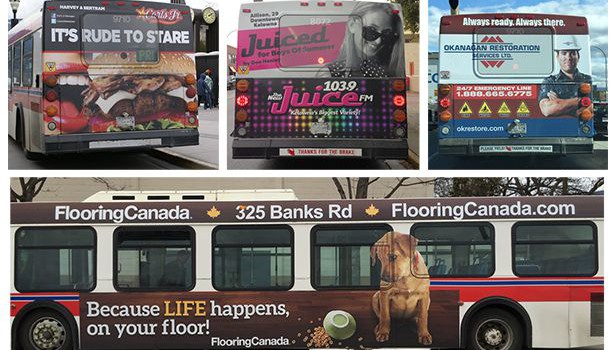 Don't miss an account move, signage change, or contact update. Get the latest in the world of faces with MiC's roundup.
Account changes:
Lamar rides the Kelowna Transit: L.A.-based OOH firm Lamar Advertising has agreed a five-year contract renewal with the City of Kelowna to display its ad messaging throughout the city's bus system.The British Columbia city's fleet serves 170,000 people regionally with 70 buses (seven of which are Double Decker), covering a combined distance of more than 4.6 million kilometers a year in the area around Kelowna. Lamar's advertising is displayed on the exterior of the buses, including the entire rear of the vehicles, as well as on the interior. The renewal of the contract, beginning on June 1, will connect both regional and national brands with consumers across the transit system's many routes.
Astral OOH to pedal for BIXI: Bell Media's OOH arm has signed a deal to represent the bike company's 420 advertising faces in Montreal for the next five years. Advertising inventory for the network will be shared by six advertisers per three-month term throughout the summer and fall months. The current term starts on May 4, with clients not yet announced. Read more about the deal here.
Tech updates:

Dynamic Outdoor joins COMB, bolsters tech side: Dynamic Outdoor announced it is implementing Ayuda Media Systems digital OOH software into its company's systems, allowing the company to better offer things like real-time messenging on its 24 large-format digital screens. The company currently has eight signs in Montreal, nine in Toronto and seven in Vancouver. The company also announced it would be joining industry organization, COMB. Read more about the deal here.