BBC Worldwide ramps up original content in Canada
Sandra Mackechnie has joined as VP of digital ad sales, as the media co begins to bolster its Canadian presence.
BBC Worldwide has plans to add original Canadian content to its site, hiring a local editor for the first time in the coming months to source text and video stories.
The increased presence in Canada builds on overall momentum for the site, says Nick Ascheim, SVP consumer digital, BBC Worldwide North America. The Canadian site currently has about five million unique visitors per month, according to comScore Canada numbers provided by BBC Worldwide. About 36% of that traffic comes from mobile devices.
The growth stems from traffic generated by current events and BBC Worldwide's global push on original content. BBC.com has added new content verticals like culture, travel, autos and earth in the past five years, and those have seen 100% growth in traffic over the past year.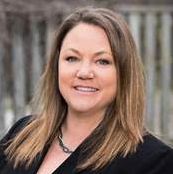 To sell around the increasing online content, BBC Worldwide has hired Sandra Mackechnie as its VP of digital ad sales for BBC.com in Canada.
Mackechnie will be responsible for generating new business and expanding existing clients across platforms. She will be managing the in-house sales team and will report to Nick Ascheim, SVP consumer digital, BBC Worldwide North America. Mackechnie takes over the role that was left vacant last fall when Reeshma Tejani left the company. Since then Ascheim says the position has been restructured slightly to include more of an emphasis on content programs, as well as programmatic.

Prior to joining BBC Worldwide North America, Mackechnie worked at Postmedia, most recently as VP of digital advertising and strategy.
In Canada, Mackechnie will be handling revenue for BBC.com, TopGear.com/uk and BBCgoodfood.com.