Addictive Mobility launches EngageFront
The in-app mobile advertising platform has rolled out a new self-serve ad buying technology.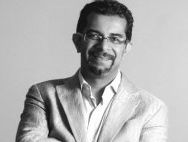 Toronto-based mobile advertising platform Addictive Mobility has launched a new in-app ad-buying platform called EngageFront.
The new platform will allow agency and brand trading desks and smaller businesses to build customized, or self-serve in-app advertising campaigns, as opposed to requiring a fully managed service from Addictive.
The self-service platform allows agencies to use the full range of Addictive's in-app ad technology while still being able to handle ad purchasing in-house.
The mobile advertising company will continue to offer its fully managed service.
The new product from Addictive is the third launch from the company in six weeks, after the announcement of its in-app re-targeting technology in March, and its new data management platform Constellation mDMP two weeks later.
Naveed Ahmad, CEO, Addictive Mobility says the company's in-house research indicates that 86% of mobile user time is spent within apps, making it necessary to differentiate between audience targeting in-app versus on mobile web.
The company declined to list the names of agencies currently using Engagefront.