Revenues up slightly at Bell Media for Q1
The BDU's report also referenced a new policy supporting the journalistic independence of CTV News and its president Wendy Freeman (pictured).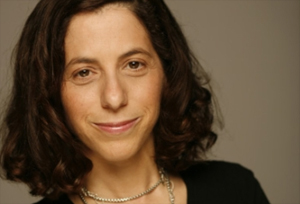 In its first-quarter report, Bell Media reported overall revenues up slightly to $726 million, from $722 million last year.
Conventional TV ad revenue was up due to the Super Bowl and Academy Awards broadcasts, as well as a return of advertising dollars after the earlier quarter when the CBC aired the Sochi 2014 Winter Olympics.
Specialty TV advertising revenues were "relatively stable," even as subscriber revenues during the first quarter due to the "wind-down" of TSN regional hockey channels for the Winnipeg Jets and Montreal Canadiens following rival Rogers Communications inking a national rights deal with the NHL.
BCE reported "higher revenues" for CraveTV, without breaking out dollar figures for the SVOD that launched in December 2014.
Elsewhere, the fallout from Bell Media president Kevin Crull recently leaving the broadcaster after apologizing for interfering in CTV News coverage of CRTC decisions has led to a boost for the news channel's head Wendy Freeman.
In its report, BCE reported CEO George Cope formed a committee of board of directors members to "review journalistic independence at CTV News," following the incident. The committee comprised chair Paul Weiss, Ian Greenberg, Robert Simmonds, Carole Taylor and BCE chair Thomas O'Neill and its report was delivered this week.
"The committee recommended and the board agreed to implement a policy enhancing the independence of the president of CTV News, and to enhance protection of journalistic independence in the Bell code of conduct, which is applicable to all BCE employees," BCE reported Thursday.
That support for CTV News president Wendy Freeman followed Crull reportedly ordering her to keep CRTC chairman Jean-Pierre Blais off of network newscasts after a key Let's Talk TV decision, which was seen to undermine Freeman's leadership.
Mary Ann Turcke, formerly group president, media sales, has since replaced Crull as Bell Media president.
From Playback Daily