New app closes the ad-consumer gap
Adease Media Intelligence has launched Scenetag, a new app that allows brands to connect with consumers through radio and TV ads.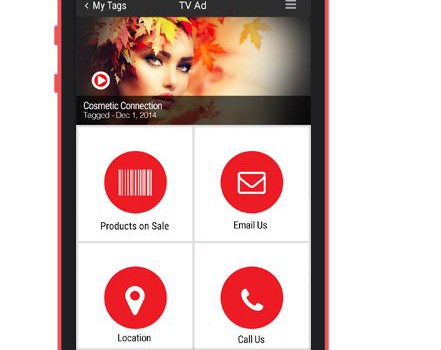 Brands looking to connect with app users have a new potential tool in their kit, with the introduction of Scenetag.

Adease Media Intelligence, an analytics company that measures radio, TV, print and online, has launched Scenetag, a new app that allows consumers to connect with TV and radio ads.
The app allows advertisers to add tags to TV ads, radio spots, music videos or feature films using a web portal, and add incentives such as coupons, recipes, product samplers, or store locations. Consumers with the app can then interact with the added functionality when the ad is playing.
In order to use the app, consumers need to select its "auto tag" option, which can be set for anywhere between 15 and 60 minutes. Once activated, the app will pull content from ads that are heard by the user's device during that time period.
The app is targeted at adults aged 25 to 45 that are heavy online shoppers and early adapters.
Herman Campbell, president and CTO at Adease Media Intelligence, says the idea for the app came when he was watching a home renovation show and wanted more information on a door shown on the program, but then didn't see details in the credits.
"It dawned on me that Adease has the technology to drive this, which is the recognition piece from our advertising tracking," he said. "From that it spread into Scenetag."
Campbell says his company is in talks with media companies and agencies to sell activations to their clients and input data. The cost of placing a tag on ads so they can be used by Scenetag range from $150 to $10,000 a project, depending on the type of media being activated. Radio ads are on the lower end of the scale, with feature films that could have hundreds of tags placed on the higher end.
Much of how the app will be displayed within ads will be determined on the partner, Sonja Chilcott, SVP of business development, says brands will be able to overlay an icon that lets consumers know there are tags in the spot.
She says the app is different from Shazam, which also allows consumers to interact with radio and TV content, because it is aiming to interact with advertising first, not music. She also says Adease Media Intelligence's work with the advertiser community means 90% of ads are already ready to be tagged with content to connect with the app.
Adease will be promoting downloads of the app with a social media and radio campaign in the coming weeks.