A Canadian POV on the US NewFronts
Dentsu Aegis Network's Genevieve Guay and Will Oatley distill the Yahoo!, AOL and YouTube presentations from New York.
By: Geneviève Guay and Will Oatley
Now in its fifth edition, the NY NewFronts have become a central marketplace for media companies to showcase their offerings, package and sell original content to brands and, evidently, compete with TV upfront investment.
With a few high-profile celebrities, YouTube stars and open bars, it has become something of a spectacle, but an important one for brands. In fact, the NewFronts now includes over 30 media outlets compared to just a handful three years ago.
As the NewFronts have grown, so has the diversity of content providers. Notably, this year's version included print-born brands like The New York Times, Condé Nast and National Geographic. And the content has shifted too, toward more long-form content (to compete with TV), and a greater push towards content built for the device on which it's viewed.
We weren't able to attend all of the NewFronts, but focused on key players impacting the Canadian market: Yahoo! AOL and YouTube.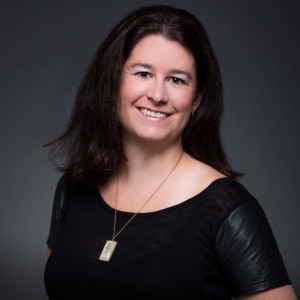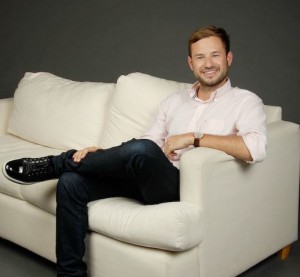 Yahoo! kicked off its presentation with its three pillars for premium digital content: Yahoo Live (a music-focused channel that's going into its second year in partnership with Live Nation), Yahoo Digital Magazines (not currently in Canada but coming, along with plans to expand the program beyond written magazine content into video channels) and Yahoo Originals (e.g. The Pursuit). Its package spanned 18 new content series, including a global music contest from Simon Cowell titled Ultimate DJ that will pit up-and-coming DJs against each other. (Tumblr was tied in nicely to that show as the means to vote.)
Yahoo was making a clear move towards content that has longevity and a global footprint. It tried hard to tie its entire product stack together throughout the presentation, often with success, driven largely by its programmatic video acquisition Brightroll.
AOL also organized its new content slate around three pillars: snackable, mid- and long-form. It said the strategy stemmed from its perspective of a changing landscape for content, consumers and consumption. In total, AOL doubled its original series slate this year and launched its first original programming for AOL Canada, including one in French titled Femmes D'action, and eight global series with distribution rights for Canada. There's also a new Canadian production studio coming in June which promises more original content. AOL clearly recognized the need for greater local assets for Canadian brands to integrate into their marketing plans.
YouTube's approach was refreshingly different to most other NewFronts, although performances from Bruno Mars and Snoop Dogg did aid that. They invited their biggest stars to communicate the company's content narrative and for the most part it paid off. In fact, it was the industry speakers that slowed the pace down – a testament to YouTube's content professionals. The presentation focused on highlighting the global significance of YouTube content and its far-reaching influence on consumers and culture. YouTube's message was clear: if you want to have relevance you better join them. With more 18-to-49 year-olds watching YouTube on mobile than any US cable network can reach, it was a much needed reminder for many brands to rethink their investment approach and content creation.
Geneviève Guay is the managing director, AMNET (Dentsu Aegis Network's trading desk) and head of global media partnerships at Dentsu Aegis Network Canada and Will Oatley is VP, head of digital and mobile investment at Amplifi, media investment arm of Dentsu Aegis Network

Featured image courtesy of Shutterstock