Elle Canada's video plan
The TVA Group-owned magazine is on the hunt for a beauty vlogger, with opportunities open for brands to get involved in the videos.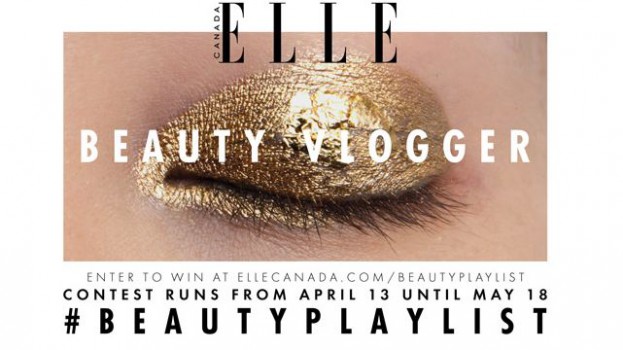 Perhaps taking a page from publishers south of the border, like Condé Nast, Elle Canada is ramping up its video content, and is currently on the hunt for its first beauty vlogger.
The newly TVA Group-owned title is accepting submissions from vloggers who are vying to get chosen by Elle Canada until May 18. The magazine's management will narrow the field down to a final three, which will be presented online for readers to vote on from May 20 to 24. Those votes will make up 20% of the final vote, with the remainder of the decision resting with the magazine.
In addition to making weekly editorial videos for Elle Canada, the beauty vlogger will be available to work with brands on co-branded pieces. Each week the beauty vlogger will be sent a box of curated beauty products, and will create a five to 10-minute how-to video creating looks from the products in the box. Noreen Flanagan, editor-in-chief of Elle Canada, says the opportunity is there for brands to send in additional boxes for the vlogger to work with.
This fall Elle Canada will be adding a how-to video to its yearly fall beauty trend report and Flanagan says brands can also arrange to have how-to videos created using their products as part of the piece.
She says she expects the core demo for the vlogger program to be women aged 18 to 28.
Video content created by the vlogger will live in the recently created Elle Canada Closet. The website launched with a series of shoppable videos with Dior earlier this year.
"The goals of the contest are two-fold," she says. "The first is to get into the vlogger market. The second is to create more how-to content for the closet program."