Blog: What's your take on impossible ideas?
Cathy Collier, CEO at OMD Canada and co-chair of the CMDC's 20/20 Vision conference, on what Mick Ebeling of Not Impossible Labs can teach the industry about overcoming seemingly insurmountable problems.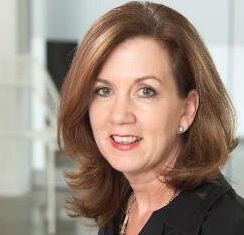 By: Cathy Collier
A popular Quora thread asks: what has been the greatest time in human history, so far?
Among the reflections posted, I'm inclined to agree with those who believe that time is right now. Technology, and the near-constant interconnectivity it makes possible, is promoting innovation like never before.
For marketers, it's rendering ours an age of wonder. We've adapted to the changing times by embracing creativity and inventiveness even more. The results are encouraging and leave me with the confidence that we're only at the beginning of one of the most exciting eras the marketing industry has known.
From my viewpoint as a media executive, I'm seeing a change in how marketers approach digital and technology. For a time, many were overwhelmed by the range of digital platforms, and the demands of engaging effectively with others across them.
However, those who approached the challenge with a spirit of experimentation and entrepreneurialism have been rewarded with robust digital engagement spanning the globe and with the market share that can follow.
Bold approaches and innovation were key themes at this year's CMDC 20/20 Vision conference. With the pace of media innovation quickening every day, keeping up can be intimidating. That's why I was so inspired by one particular presenter, Mick Ebeling.
Ebeling is a social entrepreneur and creator of Not Impossible Labs. "Impossible" for Mick means no one has figured it out yet. His willingness and openness towards solving seemingly insurmountable problems has led to life-changing inventions and impactful powerful stories.
Ebeling's tenacity and creativity has led to creations like low-cost 3D printed prosthetics for child amputees in Sudan and the ability to give a man with ALS in London, ON his voice back after 15 years using a special keyboard and open source technology. And Mick didn't stop there. He also spoke about a recent project investigating cost-efficient technology to help thousands of children with cerebral palsy learn to walk.
What amazes me is that Mick is not a medical technologist or scientist. He paired his design and production skills with a passion for surrounding himself with the right-skilled people, including  engineers, scientists and even students to bring a youthful fresh perspective to the challenge. This reminds us all that the right talent and investment is paramount for innovation.
Although his projects are socially conscious and may be seen as unconventional in approach, Mick realizes the opportunity for brands to help scale and fund his projects. For Mick, it is really about creating innovation, telling the stories, and then engaging with brands to amplify the story so it travels globally to maximize the impact around the world.
In 2015, there is good reason to marvel at the modern innovation and opportunity amongst us. In Ebeling's words "Everything that's possible today was impossible before it was possible."
Cathy Collier is the CEO of OMD Canada and co-chair of the CMDC 20/20 Vision conference "Marketing in the Age of Wonder."