Upfronts 2015: Fox gets funny and brings back the spooky
Victoria Morris, director of trading at Mindshare Canada, says Fox has a hit on its hands with Scream Queens, and excitement is building for the relaunch of The X-Files.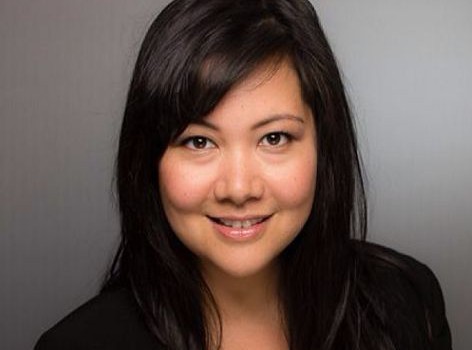 By: Victoria Morris
Fox kicked off its 2015 primetime preview at the Beacon Theatre with a celebration of all things Empire. It was a flashy performance with lots of lights, dancing and Jennifer Hudson being all fabulous. But if you are having trouble recalling ever hearing of the show, well let's just say it's not quite the hit in Canada (airs on Omni), that it has proven to be in the U.S.
Monday nights see the return of Gotham, easily Fox's most successful show from last year, which will now lead into Minority Report. Based on the movie of the same title, Minority Report the TV series follows one of three psychic pre-cogs from the movie who remains haunted by visions of the future. This may not translate into a hit but definitely has enough potential to keep steady audiences watching.
Tuesday seemed to be one of Fox's strongest nights with the premiere of Scream Queens. Think Mean Girls meets Friday the 13th. It's horror meets comedy and boasts a killer cast (excuse the pun) that includes original scream queen Jamie Lee Curtis, Emma Roberts, Lea Michele and more. Social media is already starting to pick up a lot of buzz for this premiere. I'll be tuning in to watch this one!
Leading into Scream Queens are two new sitcoms; Grandfathered and Grinder. Grandfathered stars John Stamos as the ultimate bachelor who finds out he is not only a father but a grandfather. It's cute, funny and has its moments (also, Uncle Jesse is still a fox!).
Grinder is about an actor at the end of his career that moves back to his hometown to help run the family law firm. The catch being that he's not a lawyer but believes that he knows all about law based on his years of acting as a lawyer on a fictional hit TV series. Rob Lowe plays the actor and Fred Savage plays his brother. The clip Fox previewed was funny, but the show's writers will really need to stay on their game to keep this going week after week.
The only other notable new Fox show to mention is Rosewood, a crime drama about a Miami pathologist. The TV landscape is not short of crime dramas, and I'm not sure that this particular series is unique enough to stand out.
Sunday nights are still strong for male viewers with the animated line-up (Simpsons and Family Guy).
Fox also announced a few mid-season programs, including Lucifer and The Frankenstein Code. Lucifer is about the devil roaming around Los Angeles. I wish there was something catchy or at least sinister about the clip that was pre-viewed…unfortunately it was just super cheesy. Similarly, The Frankenstein Code failed to provide any intrigue with its synopsis of a 65-year-old dead cop coming back to life as a 35-year-old with superhuman abilities. Does anyone have some nachos to go with Fox's mid-season lineup?
As far as programming events, Fox will air the Emmys hosted by Andy Samberg this year. Also coming in January is Grease Live, which I do recall them announcing a remake of last year. They must really love Grease at that network.
And perhaps the most exciting news from the Fox 2015 upfront, spooky is back!! That's right, X-Files fans rejoice because Mulder and Scully will be back in January 2016 for a six-part series. I can't wait for this!
Victoria Morris is the director of trading at Mindshare Canada. For more on Monday's upfront presentations, check-out Carolyn Froude's summary of NBC's fall slate.