Upfronts 2015: NBC adds drama for fall
Carolyn Froude, director at Maxus, rounds-up the new shows, including why she sees good things for Blindspot.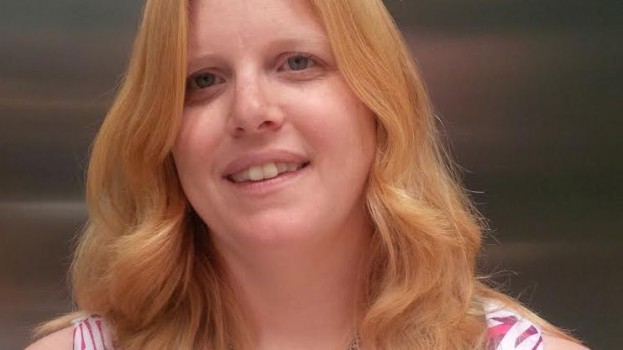 By: Carolyn Froude
Monday May 11 at 11 a.m.:  My first New York upfront presentation. NBC presented its fall lineup at Radio City Music Hall. The atmosphere and admission process felt casual and very familiar, much like a Canadian upfront. Nick Cannon DJ'd as people were seated and the presentation opened with a music montage from several NBC stars, including coaches from The Voice. The theme: "Share this Moment."
Wasting no time getting into the schedule, NBC chairman Bob Greenblatt took us through each night of the week.
Following The Voice on Monday nights will be Blindspot – a show about a woman whose memory is erased, but her body is entirely tattooed with clues, including the name of an FBI agent she needs help from. This caught my interest because it's a little different than anything I'm currently viewing, and I can see my husband and I watching and talking about this show together.
Tuesday night will see a new medical drama at 9 p.m. called Heartbreaker, starring Melissa George (The Good Wife, Grey's Anatomy) as a surgeon "operating on her own terms." Following that at 10 p.m., Neil Patrick Harris will host Best Time Ever, a live and spontaneous variety show based on a successful U.K. program.
Two new dramas will follow The Blacklist on Thursday nights: Heroes Reborn at 9 p.m. and The Player at 10 p.m. The Player is from the creators of The Blacklist, and stars Wesley Snipes in a Las Vegas-based thriller about a former military officer turned security expert. Look for an online digital series preceding the launch of Heroes.
Friday nights will kick off with back-to-back comedies: Undateable Live and the new laugher People Are Talking, starring Mark Paul Gosselaar (Franklin & Bash, Saved by the Bell) as part of two couples who are friends and talk about everything.
Mid-season will see the introduction of more comedies, including a reboot of Coach from the original series creator.
Also new on the comedy slate is Patrick Warburton (Family Guy, Rules of Engagement) in Crowded, about two empty nesters reclaiming their wild sides. Eva Longoria stars in the new comedy Hot and Bothered, about what goes on behind the scenes of a Latino soap opera. Also new is Superstore, starring former Ugly Betty lead America Ferrera, which follows Ferrera's character and her co-workers at supersized box store.
You, Me and the End of the World will be an hour-long comedy about the apocalypse, starring Rob Lowe and Jenna Fischer. There was a good amount of laughter in the theatre in response to the previews of the comedies. Three new dramas are also slated for mid-season – Chicago Med, Game of Silence and Shades of Blue, which stars Jennifer Lopez.
Event programming on NBC this year will include: The Reaper, a miniseries about an African American sniper; a live musical version of The Wiz and a made-for-TV family movie based on Dolly Parton's music.
The presentation wrapped with NBC's sales pitch to agencies – only quality video matters, that's the content people will be talking, texting and tweeting about, giving our ads more power by being the most engaging.

Carolyn Froude is a director at Maxus Canada. For more on Monday's presentations, check out Mindshare Canada's Victoria Morris' take on Fox's new slate.