Upfronts 2015: ABC stacks its mid-season
Carolyn Froude, director at Maxus Canada, on ABC's new slate, including reimagined versions of The Muppets and Uncle Buck.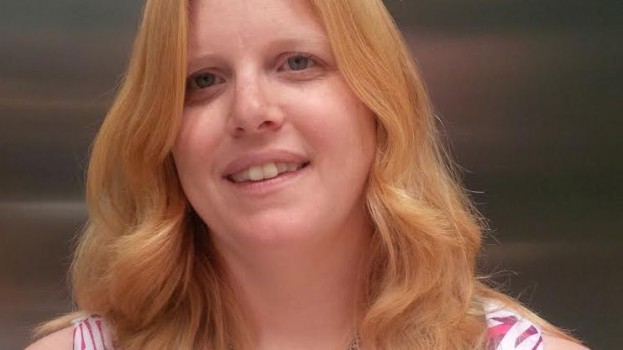 By: Carolyn Froude
Today's presentation was ABC's primetime lineup, the third of four upfronts I'll be attending and, so far, the most exciting schedule. We had close up, centre seats to watch the sleek, sexy presentation of ABC's upcoming fall fare.
To kick things off, we saw a video of How to Get Away with Murder professor Annalise Keating teaching a class on "how to win with ABC." Viola Davis then came on stage and introduced president Ben Sherwood, who spoke about ABC's current momentum and commitment to winning. Anthony Anderson then introduced president of ABC Sales, Geri Wang, who introduced the network's web analytics dashboard and what she referred to as TV DMP – using data and personalization to buy GRPs against specific targets (eg. apparel purchasers).
Up next was a very slick sizzle reel of ABC's returning hit shows, followed by Paul Lee, president of ABC Entertainment Group.  Paul did a lot of bragging about ABC being #1 at many things (being modern, relatability, and so on). Then finally, the new season schedule:
Monday will see no changes with Dancing with the Stars and The Bachelor, followed by Castle.
Tuesday nights will kick-off with the new, re-imagined Muppets. Filmed mockumentary-style, in the same vein as The Office and Modern Family, the series will go behind the scenes of the Muppets' personal lives. Following Muppets are returning shows Fresh off the Boat and Agents of S.H.I.E.L.D. The Tuesday 10 p.m. timeslot will see new show Quantico, starring Priyanka Chopra of Bollywood fame, as an FBI recruit embroiled in controversy, conspiracy and cover-ups. I was intrigued by this trailer and will definitely be tuning in to find out what happens to this woman wrongly accused of terrorism.
Mid-season, Fresh of the Boat will move up to 8 p.m. and The Real O'Neals will move into the 8:30 p.m. timeslot. The O'Neals are a "typical Irish Catholic family," only (of course) they're not. The parents are planning to get divorced, the youngest son decides it's time to come out of the closet, but through it all they will stick together as a family. Agent Carter will return at 9 p.m. mid-season, followed by Wicked City at 10 p.m. Apparently this Bonnie & Clyde-style serial killer show, set in the early 1980s is testing quite well with millennials – and clearly I'm not a millennial, I found the trailer disturbing.
Wednesday nights remain intact with four back-to-back comedies (The Middle, The Goldbergs, Modern Family, Black-ish), followed by Nashville. I'm excited for the mid-season return of Secrets and Lies at 10 pm.
#TGIT – ABC's powerhouse Thursday lineup of Shonda Rhimes hits returns with Grey's Anatomy, Scandal and How To Get Away with Murder. Grey's star Ellen Pompeo introduced a video that showcased all of the other popular shows on TV (many from other networks) that reference these three iconic programs. When Murder wraps up in March, a new Shonda Rhimes series, The Catch will take its place. Starring Mireille Enos (World War Z) as a woman who investigates fraud for a living, only to have her fiancé take her for everything she's worth. There are twists and turns and suddenly who's conning who? I'll be tuning in to find out.
Following Last Man Standing at 8 p.m., Friday nights will see the addition of Dr. Ken at 8:30 p.m. Ken Jeong (The Hangover) plays a physician father to a quirky son and growing-up-too-fast teenage daughter. Mid-season will see Mike Epps (The Hangover) in Uncle Buck, filling the shoes of John Candy. Both trailers had me laughing along.
Jimmy Kimmel took the stage and did a very funny monologue about the upfronts, taking shots at the other networks and a few at ABC. He emphasized that TV is not dead or dying – it's mounted to the walls of our houses. The claim of TV's demise was started by print journalists, apparently.
Last but not least, Sunday nights. Once Upon a Time returns at 8 p.m., followed by two new primetime soap opera dramas. Oil at 9 p.m. stars Don Johnson as the patriarch of an oil business family and Chace Crawford and Rebecca Rittenhouse (Red Band Society) as newcomers to the town, looking to cash in on a new field. Of Kings and Prophets at 10 p.m. tells the story of David and Saul from a new perspective – the story claims to be biblical, violent and sexy.
The mid-season replacement for Of Kings and Prophets will be The Family, starring Joan Allen as a mother and politician whose son disappeared and was presumed dead ten years ago. Andrew McCarthy's (St. Elmo's Fire) character has been convicted of the crime and spent the decade in prison. But now, a teenage boy appears claiming to be the missing son, putting the family back in the public spotlight and acting as a catalyst for the mother to announce her run for higher office.
Three presentations in and I think I'm actually looking forward to the mid-season more than the fall this year.
Carolyn Froude is a director at Maxus Canada.
More Upfronts 2015 coverage:
- NBC adds drama for fall
- Fox gets funny and brings back the spooky