David Jowett leaving Vision7 Media
Citing family reasons, the agency's president is returning to England at the end of the month.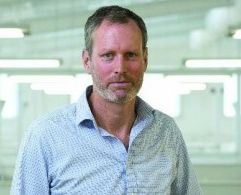 Vision7 Media is searching for a new leader in Canada, with news that David Jowett is leaving his post as president to return to his native England.
Brett Marchand, president and CEO of Vision7 International, will be taking over Jowett's duties when he leaves at the end of the month until a new leader is found.
"David has decided to move back to the UK for family reasons and while we respect and support him in this decision, we also feel regret in losing such a talented and highly valued media professional," said Marchand in a release on Jowett's departure.
Jowett came to Canada two years ago to join the company, which oversees Cossette Media and Jungle Media. At the end of last year, Vision7′s owners, Mill Road Capital, sold the company to China-based BlueFocus.