Industry reaction to new Facebook launch
UM's Matt Ramella and Ignition Factory's Nick Barbuto analyze the potential of Instant Articles, the new publisher-friendly release from Facebook.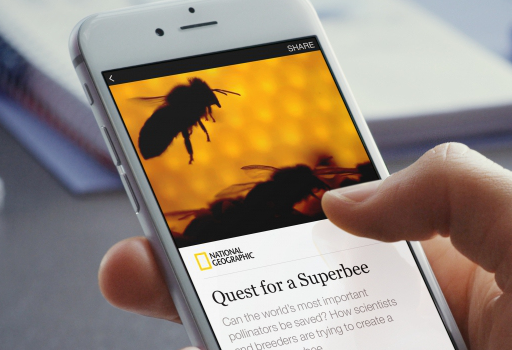 Facebook has launched Instant Articles, a new product that allows readers to instantly interact with published work, and allows Facebook and publishers to take advantage of the rapid sharing of articles on the social networking site.
"It's a great new publishing format," says Matthew Ramella, VP digital at UM Canada. "Publisher content hosted on apps is already here so this is just an evolution of that in terms of making it totally seamless and native in the newsfeed."
The product offers advertisers premium and native advertising opportunities within publisher content, with no lag time
Instant Articles is the result of a six-month period of intensive research at Facebook in partnership with a small collective of publishers across mediums to try and give a better reading experience while offering diversified advertising opportunities. The company's research revealed that articles took longer than any other single content type – eight seconds – to upload. Using this new product, consumers of news and features will be able to access materials 10 times faster, and have an interactive experience.
Not all publishers will have access to Instant Articles just yet. The New York Times, BuzzFeed, National Geographic, NBC and The Atlantic collectively form the first partnership with Facebook, and will package interactive content specifically for the social network's users. A New York Times article, for instance, could feature interactive maps, audio stories, auto-play videos and interactive photos. The product also offers multiple advertising opportunities, as well as real-time data for publishers to fine-tune their content offerings.
The launch of Instant Articles offers publishers the ability to leverage Facebook's immense networking capability. "Facebook has the richest audience data out there in terms of targetability and I think they're being very smart about how they're launching this with specific articles because they're providing publishers with a lot of control and customization," says Ramella.
Publishers can sell their own ads or use Facebook's audience network and enter a revenue share relationship with the company. Buyers have an opportunity here too; they can buy into the audience network using targeted analytics.
"What I do find interesting is that they are recognizing mobile as the device that is being consumed, and  they are pre-caching the stories," says Nick Barbuto, MD at Ignition Factory, a division of OMD. "The package pays off on a big brand level, but not necessarily for the end consumer." Will Facebook's algorithm identify users by interest or merely by demographic, asks Barbuto, who fears that Facebook is still too horizontal a forum to truly target users by interest rather than their social network.
Over the last year, Facebook has been working on developing Instant Articles alongside Publisher Tools, a product that will help target customers based on domain traffic and interest insights.
For now a select few publishers will enjoy full control over content creation. Using this cautious roll-out strategy, Instant Articles will live and learn, and expand access to new publishers based on the results of its current partnership.
Media buyers are watching to see if Facebook will open up content creating opportunities for advertisers as well on Instant Articles.
Image courtesy of Facebook