Upfronts 2015: CBS doesn't mess with a good thing
Victoria Morris, director of trading at Mindshare Canada, on her pick for the network's next big hit, and which of the two new comedies are actually funny.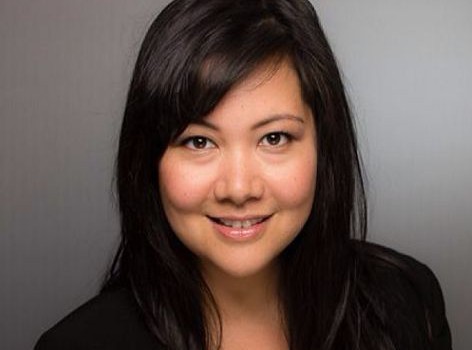 By: Victoria Morris
CBS hosts one of the most highly anticipated upfront presentations each year. This network powerhouse boasts an impressive resume of being the current #1 network for viewers, having 15 of the top 20 scripted shows, and is the most-watched U.S. network six out of seven nights each week. Hosted at the iconic Carnegie Hall, the audience was primed for big things to come and CBS delivered.
The overall strategy for 2015/2016 is simple, CBS knows not to mess with a good thing. They have a strong and stable schedule that they will maintain and are adding only five new shows (two comedies and three dramas).
First up is Life in Pieces, a family comedy about one family, but broken into four short stories each week. This was by far the funnier of the two new comedies and it was nice to see a longer clip than most of the ones we had seen during the other presentations.
The second comedy is Angel from Hell starring Jane Lynch as a guardian angel that tends to day drink while driving the lead character, played by Maggie Lawson (Two and a Half Men) crazy. This comedy is Jane Lynch's usual schtick. I'm not convinced this will make it to season two, but if Mom and Mike & Molly can make it then maybe this has a chance after all.
There's been a theme building at the 2015 upfronts this year, which is seeing the revival of previously successful shows or movies. Two of the new CBS dramas fall into this theme: Supergirl and Limitless. Supergirl is like Superman…except she's a girl. Another superhero show to add to the long list, though having a female lead does help differentiate this one from the pack. The superhero genre has been popular over the last two broadcast seasons, so there is definitely an appetite for this type of programming.
Limitless is based on the movie with the same title that features Bradley Cooper as the lead character. A struggling writer takes a pill that allows him to access 100% of his brain and also turns him into a financial dynamo. The TV show follows the same premise as the movie: the lead character takes a pill and is able to access more of his brain. The FBI then recruits him to help solve cases. Cooper is an executive producer for this show, and will appear in a recurring role. It's a great concept, and as long as the cases are interesting enough each week, the show should do well.
The final drama that CBS previewed is Code Black, a medical drama set in a Los Angeles hospital emergency room. The preview clip reminded me very much of ER circa the 90s. It's dramatic, moving, has a high production quality and great cast that includes Marcia Gay Harden. This has every potential to be CBS's newest hit.
CBS also announced that the two-hour series finale of CSI will air this fall, and see Ted Danson move over to join the CSI: Cyber team. Ted Danson and Dawson Leery (I mean, James Van Der Beek) partnering up as cyber crime fighters? How is this not awesome?
Starting Sept. 8, Stephen Colbert will be hosting The Late Show. And perhaps the biggest announcement of the day, Superbowl 50 will be airing on CBS (formerly on NBC) this February 2016. It looks like CBS has found yet more ways to win and I don't anticipate this streak coming to an end any time soon.
Victoria Morris is the director of trading at Mindshare Canada.
More upfronts 2015 coverage:
-ABC stacks its mid-season
- NBC adds drama for fall
- Fox gets funny and brings back the spooky