Brands step into the Kin Community Canada mix
The MCN has announced deals with Batiste Dry Shampoo, Mark Anthony's Palm Bay and McCain SuperFries.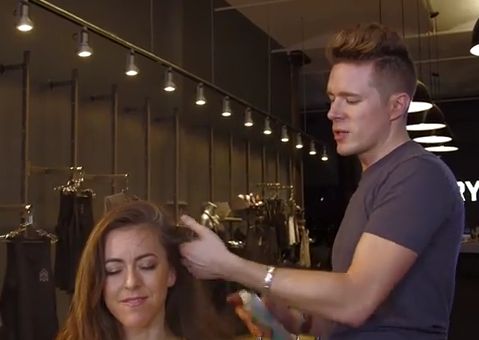 Kin Community Canada and Corus Entertainment have announced the first brand partners for the Canadian arm of the U.S.-based MCN.
Folding into the creator space are Batiste Dry Shampoo, Mark Anthony's Palm Bay coolers and McCain SuperFries. Batiste Dry Shampoo rolled its campaign out into market this week, partnering with creators Theodore Leaf, Alexandra Garza and Carah Furry, who will post videos using the product. The channels target millennial women aged 24 to 34.
Later this month, Mark Anthony's Palm Bay launches a four-week series with Corus Radio hosts and CoralTV creators, Dani and Catherine, who have created the series "Party Guide to Girls' Night In." Each of the videos will feature the hosts sharing tips on how to plan a night with friends, with each episode integrating Mark Anthony's Palm Bay coolers into the mix. The spots target women aged 24 to 35.
Launching in June, and running for the full month, is a multi-platform campaign with McCain SuperFries aimed at showing how skilled cooks can "#Modifry" the product. Kin creators including Sara Lynn from Domestic Geek, Danielle Dimovski from Diva Q BBQ and Mike Ward from Chef Mike Ward, will be using McCain SuperFries in appetizers, snacks and main dishes. The campaign will also loop in other Corus Entertainment platforms to extend the campaign to radio and TV.
Lynn Chambers, VP of client marketing, Corus Entertainment, says Kin Community Canada is an active part of the business for the media company, and is opening up opportunities to work with brands with which it hadn't previously worked.
Chambers says at first the idea of MCN integrations were a hard sell to agencies, but she adds the media company is happy with how the space is evolving.
"Brand that partner with MCNs have to let the influencer be the brand voice, and do it in a way that will fit with the creator's audiences," she says. "The brands that have stepped forward are ones that are more comfortable with allowing that to happen and seeing the power the creators have in their communities."