Kevil Crull to head marketing at Sprint
The former Bell Media president is the new CMO at the U.S. telecommunications company.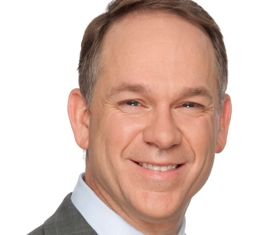 Kevin Crull will be joining U.S. telco Sprint as its chief marketing officer, effective May 31.
Crull was previously president at Bell Media, which he departed in April after a dispute about editorial coverage. Crull reportedly interfered with CRTC chairman Jean-Pierre Blais appearing on CTV News following some Let's Talk TV decisions. "It was wrong of me to be anything but absolutely clear that editorial control always rests with the news team," he said in an apology at the time.
He was replaced by Mary-Ann Turcke, group president, media sales, local TV and radio at Bell Media.
Crull was named president of Bell Media in 2011, after its acquisition of CTV Globemedia. While in the role, he oversaw the integration of Astral Media's properties in 2012 and 2013, as well as the launch of CraveTV last year. From 2005 to 2010, he was president of residential services with Bell Canada. Crull also previously led consumer and small business sales and marketing at AT&T.
Crull will relocate to Kansas City for the new role at Sprint.
With files from Val Maloney