Upfronts 2015: Is bigger better?
With Rogers Media and Shaw Media both changing their strategies this year, MiC checks in to ask whether the big presentations are still necessary.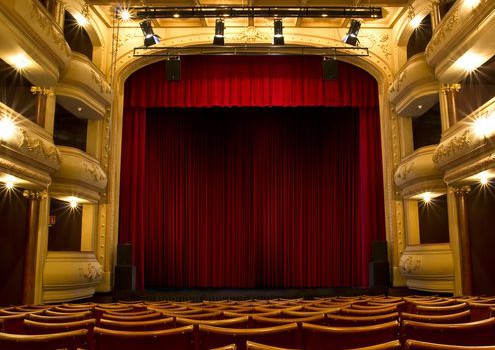 The only constant in the TV industry this year is change, and that theme is continuing through to this year's Canadian upfront presentations, with two of the major broadcasters forgoing the large-scale song-and-dance productions promoting the new fall schedules.

Rogers Media and Shaw Media are upsetting the apple cart this year and opting for smaller presentations and parties, rather than the big one-off showcases of their new programming in June.
Alan Dark, SVP of media sales at Rogers Media, says the strategy aims to reach more intimate groups of agency executives and clients.
"This allows us to target our approach in a more personalized, unique manner, to better align with the needs of each agency group," he says. "Our TV and digital teams will also be doing agency-specific presentations during upfront week to outline our program and pricing strategies to platform-specific media buyers."
Reaction to the decision to change course is mixed, with Lauren Richards, principal at Pollin8, saying that despite the big upfront presentations being an easy cost-cutting measure, revenue dips at broadcasters mean there is more of urgency than ever to promote TV.
"There is no better time to celebrate the power of TV – when perhaps some are questioning its value," says Richards. "The significance of the scale of these presentations results in the broadcaster digging deeply to announce what they are going to do new and differently to provide more value for advertisers. It's a great opportunity to create instant momentum about the significance of television versus digital, for example."
Christina Laczka, managing director of broadcast media at PHD, says the big upfront presentations are always a "highly anticipated time of year within the industry," noting that they give an opportunity to showcase the strengths of a broadcaster in one place.
Though Nancy Surphlis, managing director, OMD, says the upfronts have always seemed like more of a celebration of past work, and a good networking opportunity, she notes that the large crowds at the presentations do make for good focus groups on the potential success of new shows.
"The great thing about the bigger upfronts is mainly seeing audience reaction to shows, because it's a good indicator," she says. "But I can also appreciate that those events are costly for the broadcasters, and in an era where everyone is tightening their belts, it makes sense to have a bit more of a humble approach to what needs to be done."

For Inese Korbs, SVP, IPG Mediabrands, it's all about getting the information on the new shows as soon as possible.
"Receiving this information as soon as it is available is the top priority of buyers at this time of year," she says. "Big upfront presentations? Nice to have, fun to attend, likely expensive."
More on the 2015 upfronts:
CTV adds drama with U.S. acquisitions