Upfronts 2015: Shaw adds 80 to specialty slate
From Walmart branded content on Food Network Canada, to programs about first dates and small living spaces, Shaw has rolled out its 2015/16 specialty slate.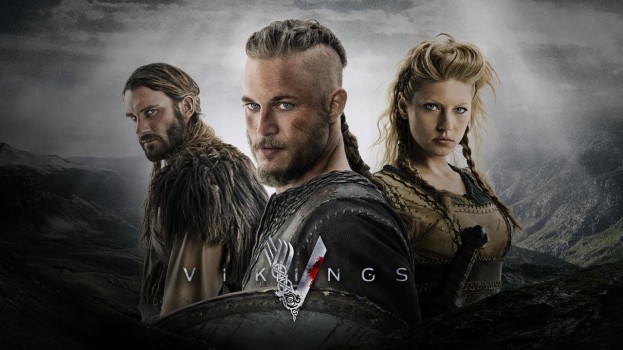 Shaw Media is bringing 80 new shows to its 10 specialty stations for the 2015/16 season, with programming on everything from tiny living spaces on HGTV Canada, to first dates on Slice.
History will have its ratings hit Vikings back for a fourth season, adding new faces like Canadian actress Dianne Doan (Once Upon a Time) and its first Canadian locations.
Vikings will be joined by seven new programs, including Canadian production Klondike Trappers, about modern day bushmen living off the land in Yukon and Alaska. Also joining the channel's lineup are Curse of the Frozen Gold, Battle Factory, Outlaw Chronicles: Hell's Angels, Tree People, and Natural Born Outlaws.
Showcase, which celebrated its 20th anniversary this year, has announced three new shows for the 2015/16 slate. First up is the millennial-targeting musical Crazy Ex-Girlfriend, about a young woman who abandons her New York City life and law career in search of love.
Also joining Showcase is Mr. Robot, starring Christian Slater as an anarchist who recruits a young programmer, Rami Malek, who is suffering from an anti-social disorder into an underground hacker group. Coming to the channel mid-season is the Canadian premiere of The Magicians, starring Jason Ralph (A Most Violent Year, Aquarius) as Quentin Coldwater, a brilliant grad student who enrolls in a secret upstate New York college that specializes in magic.
HGTV Canada kicks off its new slate of programming with a show about living in small spaces, called Tiny House Big Living. Unusually Thicke is moving from Slice to the channel for its second season, called Unusually Thicke: Under Construction, which sees Alan Thicke and his family working through home renovations.
The channel is bringing all of its hosts together to create one home, which one viewer will win, for The House that HGTV Built.
Food Network Canada is launching a new series in partnership with Walmart, called The Incredible Food Race, which will see two families compete to win a year's worth of groceries from the retailer.
Also new to the channel this fall is Chef in your Ear, which sees two chefs competing to see who can create restaurant-quality dishes, by coaching two kitchen rookies remotely via earpieces.
The multi-platform program Food Network Canada's Great Canadian Cookbook will launch its digital platform this fall, where Canadians are invited to contribute recipes. That website will be complemented by Food Network Canada's Great Canadian Cookbook broadcast special, with hosts Lynn Crawford and Noah Cappe traveling across Canada to collect the country's best recipes.
Slice is debuting new Canadian production First Dates this fall, with each episode featuring a restaurant filled with real people meeting for the first time. Also new on the channel next season are Million Dollar Listing: San Francisco, Work Out New York and NeNe and Kim.
More on Shaw's fall programming:
Shaw loads up for a 'super' fall