Upfronts 2015: Vice announces slate of new shows
Two Canadian originals join the lineup for the Vice channel's winter 2016 slate. (Vice Munchies personality Matty Matheson pictured.)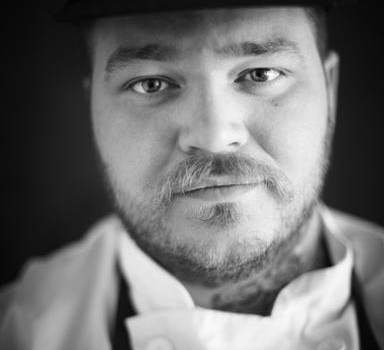 Media buyers and reporters got a first glimpse at Vice's Canadian launch slate this week at the Rogers Media upfront in Toronto.
Vice Media confirmed that between 12 and 15 Canadian shows are currently in various stages of development and production.
Among those productions will be a doc series from Toronto chef and Vice Munchies channel personality Matty Matheson, as well as a new Canadian-produced documentary called Shroom Boom.
In Matheson's doc series, he journeys to areas of Canada that are less renowned for their culinary delights. Matheson uncovers surprising destinations and diverse cultures as he searches for fresh ingredients, game and inventive cuisine.
Shroom Boom explores the valuable morel mushroom industry of the Northwest Territories. Last year, forest fires caused $55 million in damages, which resulted in a boom of mushroom growth. The doc, from Shawney Cohen, tracks local international shroom gatherers as they race to capitalize on the boom in morel mushroom growth.
Other series presented in the sizzle include Gaycation with Ellen Page, Huang's World, Weediquette, Vice Portraits with Marc Maron, Noisey Motherboard, Fashion Week International, Black Market with Michael K. William, VICE World of Sports. All programming presented at the upfront will debut winter 2016.
The factual entertainment channel will air 24-hour-a-day programming upon its launch. An exact date of its launch was not specified. 
Photo via Twitter: @mattydeathbro
From Playback Daily