Xaxis launches mobile-first business
The global digital media platform has created Light Reaction, a data-based, mobile-first advertising business based on a pay-for-performance model.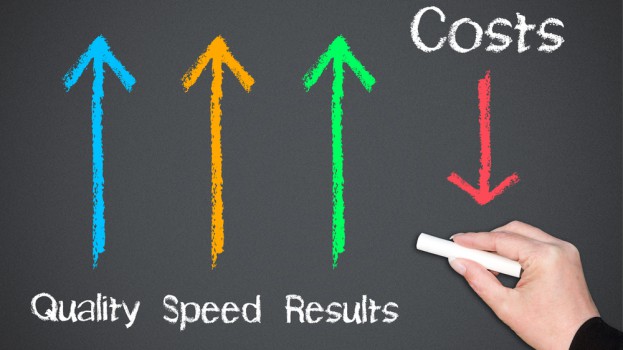 The competition for better ROI providers on digital ad spend just got more intense. Programmatic platform Xaxis has announced the launch of Light Reaction, a new advertising business focused on mobile.
The programmatic performance advertising company uses scientific data to deliver precision mobile targeting for its clients, and bases its earnings only on highly measurable end results.
Mobile offers new opportunities for increased customization and more accountability, according to Brian Lesser, global CEO, Xaxis. Clients have access to a pay-for-performance model with pricing directly linked to consumer outcomes.
The launch of a company specifically geared towards a mobile-first approach is part of a larger industry trend that sees programmatic as the new frontier. Xaxis exec Peter Wagner recently wrote about the reversal in the prominence of programmatic for MiC and last week, Zenith Optimedia released a forecast report showing the incredible surge in global growth of consumer online media consumption, most of it driven by mobile.
So, the availability of a product like Light Reaction is timely for advertisers looking for more direct results. The company is pitching its new business as a solution for brands on the hunt for data that will show clearer connections between investment and sales.
The business formed to solve two current market challenges for advertisers, says Paul Dolan, GM of Light Reaction and former EVP and GM of performance marketing at Xaxis. "Their customers are spending their time on more devices than ever before, and the advertisers that we're talking to are looking for even more performance out of their digital marketing budgets."
Light Reaction combines scientific data and analysis to help brands understand how customers feel about, and react to, advertising. The company will borrow from the resources of the well-networked reach of its parent company. In fact, while announcing its launch today, the company has been operational for some months now, having transferred human and tech capital from its partner company, Quisma, a digital marketing WPP agency. It is already servicing 300 clients from its European offices courtesy of WPP, and is looking to establish itself in North America.
One of its European engagements was with German clothing company Walbusch to achieve the company's precisely outlined objectives. The company wanted to drive new customer sales through its mobile ad spend. By using the company's audience data, Light Reaction was able to target "look-alike" potential clients. The engagement resulted in a 17%  jump in new sales following its involvement. The two had also reached an agreement, ahead of the engagement, to come in at 8% or lower on a cost-per-sale basis than the Walbusch's earlier mobile campaigns.
"We've developed a model for performance marketing that allows brands to meet precise objectives of customer response while drawing a direct line between ads and results," says Dolan.
Even Dolan recognizes, however, that performance marketing is still not a precise science, and fits the marketing objectives of some industries better than others. Light Reaction sees great opportunities in auto, finance, retail and consumer products, which they have been able to target through their WPP client base in Europe. Two new industries that they are targeting include gaming and entertainment, which have a big consumer base in mobile but haven't realized ROI potential for advertisers.
The company's marketing platform is based on technology developed by ActionX, a mobile app and cross-screen tech company, and also falls under the Xaxis umbrella. It also uses QuismaX for programmatic and Turbine, a data management platform for real-time audience segmentation. 
Light Reaction has an innovation hub that is working on adding a perceptual science tool to their kit. It is available in 20 markets across four global regions, including North America and Europe.
Image courtesy of Shutterstock