Transat's deep digital dive
The travel company has partnered with Flare magazine to launch a web series that is a travel-cum-shopping guide.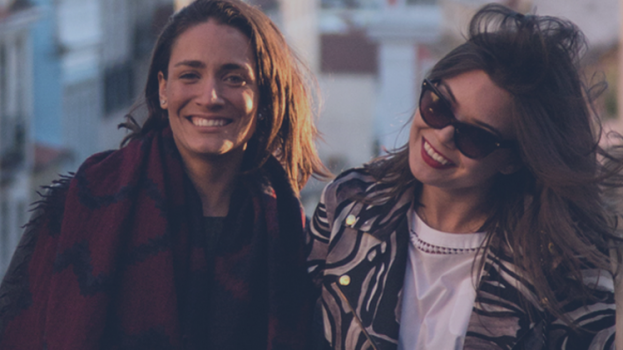 The company that launched an off-the-beaten-path travel web series last month, is back in digital business with a new concept.
Transat, which sells all-inclusive – travel plus hotel – beach and sun vacations to 35  destinations – and ferries travelers to and from locations through its airline, Air Transat has a new product targeting fashion-loving women.

The new series, called "Style Jaunt" is produced in partnership with Flare magazine, following two Canadian fashion bloggers as they travel and explore the best shopping haunts in Lisbon.
The effort is part of Transat's strategy to reach and build a larger audience through its Experience Transat blog, and to promote the airline's destinations through it, says Debbie Cabana, the company's marketing, social media and public relations director. "This new series is part of a strategy to reach younger travelers, who are dreaming of exploring our destinations in a fun, different, authentic way."
Transat worked with Flare and Montreal-based Lacroix & Heroes studio to develop the series. The company has funded the first episode in partnership with the board of tourism in Portgual.
In it, Toronto-based blogger, Gracie Carroll, and Montreal-based blogger, Camille DG are on a fashion mission, exploring the nooks and crannies of Lisbon,  billed as one of Europe's most affordable destination. It's also the first location in the web series that will take viewers to cities that are part of Air Transat's global network reach. The airline flies to Lisbon three times a week from both Toronto and Montreal in the summer. Future episodes will 

Carroll is the blogger behind Thechiccanuck.com. Camille DG is the president of Codmorse, a Montreal-based marketing company and is the blogger behind Lecahier.com.
The travel company is targeting women aged 20 to 35 who are looking for fun and exciting travel destinations, through this series.
Transat began developing a digital identity three years ago in an effort to capture a younger traveler segment.  It launched Travel Basecamp to target a youth market, and has been launching new episodes regularly to build on its growing viewer base. Travel Basecamp won the 2014 Communicator Awards in 2014 for branded content and online video, in the Film and Video in Travel and Tourism category.
Style Jaunt is an extension of this strategy to reach an even more specific market.