HuffPost Live channel cleared by CRTC
The proposed channel would expand the HuffPo brand into the linear TV space.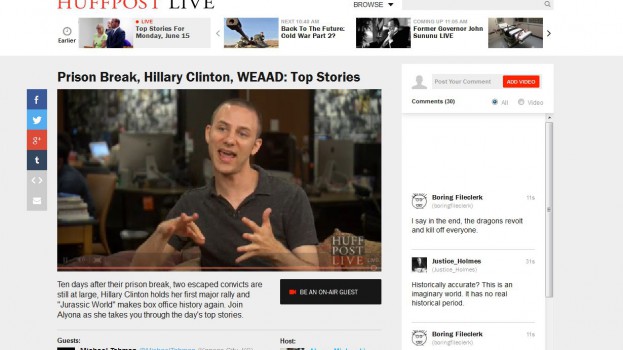 The CRTC has announced the approval of HuffPost Live as a non-Canadian programming service.
The U.S.-based English-language news service was sponsored by Toronto-based Kosiner Venture Capital Inc., who submitted the application to the CRTC last December.
The application describes HuffPost Live as a news service using HuffPo's online content as a real-time news feed, or "script." Programming on the channel is to cover everything from current events, entertainment, technology, parenting, style, fitness and health. According to the application 59.7% of programming on the website and potential channel is news and 40.26% is lifestyle content.
Live content streams eight hours a day on the site, Monday to Friday, beginning at 10 a.m.
In its notice of approval, the CRTC noted that it didn't receive any opposing interventions or evidence that HuffPost Live would violate Canadian regulations.
Last week HuffPost announced another video expansion with news that it has partnered with Vancouver-based digital video network Broadband TV to launch Outspeak, an online journalism network where citizens can speak their mind.