Tourisme Montreal plays to millennials
The tourism co is urging New York millennials to visit the city, with a new multi-device campaign that uses Xbox for the first time.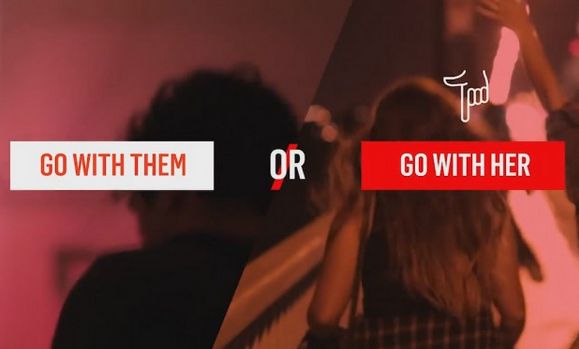 Tourisme Montréal wants New York millennials to drop what they're doing.
In a new ad campaign running in the New York market, created by Touché! and Lg2 Montreal, the organization is aiming to draw young people to the city this summer by highlighting its various festivals and events, along with its general vibrancy. "It's been one of our main markets for over 15 years now," Emmanuelle Legault, VP, marketing at Tourisme Montréal says of New York (mainly the city, but also the state more generally). That's because the area has affluent travellers who are able to use Montreal as a weekend getaway.
Part of the "Montréal Ignites" stunt in Paris last April, the new campaign includes an interactive video that gives users the option to follow different paths (each showcasing a different aspect of Montreal's nightlife or culture). In addition to running online, the interactive videos were also designed for Xbox to target travellers between 20 and 34.
Tourisme Montréal sets aside 10% of its budget to develop something new in every campaign, says Legault. The difference this time was the development of a Montréal exploration on Xbox. The game allows users to choose their own Montréal experience.
"We are really trying to reach a new audience, a younger audience who is connected on the go," says Doha Skaf, digital supervisor,  Touché! "Millennials want to feel like they are in control of what they are doing. We wanted to give them that sense of control."
The campaign has a multi-device approach. A web component of the campaign includes banners showing images of events, activities and other Montréal moments. The banners drive to a mobile contest, inspired by the Tinder app, which allows participants to build their own prize trip for two to Montréal by making choices based on certain events, activities and hotels.
Millennials spend so much time on devices, says Skaf, who explains that gaming is really big for the 18 to 34 group. "We wanted to reach them throughout their journey, and maximize their touche points."
The entire campaign directs to the "Montreal Ignites" website, which includes event and activity offers, hotel deals and ways to book travel. In March, Tourisme Montréal launched a new brand image, focused on a more modern feel to show the urban and fun nature of the city.
The campaign is running until July 15.