YouTube takes on Amazon
The company is launching its own gaming app to access the growing world of gaming, and eSports in particular.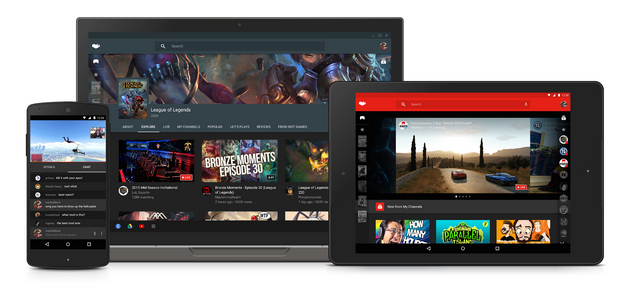 YouTube will soon be launching a new app with the hope of creating one big happy gaming family. The app, called YouTube Gaming, will aggregate videos, live streams, games and players in one place and will also have a dedicated website.
The announcement comes almost a year after Google was rumoured to have shown interest in buying Twitch.tv, the massively popular online streaming service for gamers, which also covers e-sports competition broadcasts and playthroughs of users' video games. The site offers some content for free, and add-on content through subscription. In August last year, Amazon bought Twitch for $970 million in cash.

The launch of YouTube's competitive gaming space is part of a growing effort to follow the online millennial and Generation Z appetite for gaming.
Will Pate, VP digital at M2 Universal says making a play for the growing gamer market is a good move for YouTube. "It is very smart because this is a specific segment," he says. "They're taking that segment and building something unique for it whether its music or eSports."
Gaming is a growing space that is increasingly making the transition to mobile. YouTube Gaming will host 25,000 games on its app and site, and each game will have a dedicated space with videos and live streams specific to that title. The app will also connect users with YouTube content creators with their own channels on gaming.
Games were 30% of downloads on iOS and 40% of downloads on Google Play during the first quarter of 2015, according to App Annie, a San Francisco-based business intelligence and analytics firm. 

ESports, a genre of organized multi-player gaming competitions, is a major component of the gaming world, and has a growing viewership, as well as opportunities for branding. About 134 million people globally follow this space currently according to SuperData Research, and  startups are betting on professional gaming as a the next new opportunity. Earlier this year, Canadian company TheScore also launched an eSports app.
While branding ops are plentiful, they're also more challenging to execute, says Pate. "This is a hard-to-reach market. They're very tech-savvy and sophisticated about marketing so it's hard to get their attention."
A really good example of a brand strategy that has worked is Red Bull's alignment with the world of extreme sports, says Pate. "You have to sponsor, as well as drive the culture," he says. "[Red Bull] is a good example because they branded themselves as not just an energy drink company but as a media company that deeply understands, supports and built up the extreme sports brand." Brands will have to create similar opportunities in the gaming space on YouTube to truly access that millennial (and younger) market.
"This is a unique community and I think that brands would do well to understand it, and where they can add value," adds Pate.
Will YouTube's gaming play have an adverse effect on Twitch.tv? Not necessarily, says Noel Geer CEO of Connected Interactive, who says he thinks that Twitch's subscription model will continue to evolve as developers have had to find multiple ways to monetize content. "I think the hard gamer will stay loyal to Twitch but YouTube will grab a share of the voice, no question. Twitch will be fine and adapt as they are still considered a go-to for this type of content."
YouTube Gaming is providing gamers the opportunity to broadcast their games using high frame rate streaming (60 frames per second), with DVR features and automated conversion to a video hosted on the site.
It will be accessible to the U.S. and U.K. markets first with plans to launch elsewhere shortly after.