Rogers defends OMNI cuts to MPs
Keith Pelley reacted to MP's concerns about OMNI cuts during a parliamentary hearing Wednesday.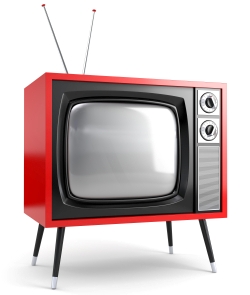 Rogers Media topper Keith Pelley told a parliamentary committee Wednesday that he is surprised that MPs and ethnic community leaders have expressed shock at cuts to news programming at OMNI, noting he has been talking about the financial difficulties of maintaining the channel for the past three years.
Pelley and other Rogers Media executives were called to Ottawa to answer questions from MPs as part of a special parliamentary committee meeting about the recent changes made to OMNI programming.
The meeting was called following Conservative MP Julian Fantino writing to Rogers Communications president and CEO, Guy Laurence, and noting complaints he had heard from the Italian community around the news cuts. When Fantino said in a public letter that Laurence's response didn't sufficiently address the concerns, the meeting was called.
Earlier this spring, Rogers Media announced it was replacing its OMNI News with new current affairs programs. Pelley explained that the changes made were necessary due to audience declines, including a 68% drop in Italian news viewers over the past three years, and $58 million decline in ad revenue.
MPs argued that Rogers is sacrificing news for financial interest, and suggested that the company shouldn't be holding the broadcast licence for the channel if it isn't willing to invest in news for ethnic communities.
Pelley fired back that companies that are unwilling to change are the ones that shouldn't be holding licences, and noted the new current affairs programs will appeal to millennial audiences that advertisers want to reach.
Liberal MP Adam Vaughan questioned why Rogers can't take money from other, more profitable verticals of the business to support OMNI if the company can no longer viably use U.S. strip programming to subsidize original ethnic programming on OMNI because the advertising model doesn't support it.
Pelley repeatedly denied that was an option, noting "OMNI isn't a not-for-profit," and saying that private businesses don't take money from areas that are making money to make other parts of the company work.
"No one on our team wanted to do what we had to do," he said. "When you're drawing tiny numbers, advertisers won't be willing to pay for it."