Blog: 2D storytelling is so 2014
Ryan Van Dongen, director of connection and innovation is live from Cannes, explaining the big deal about SnapChat and Facebook's short-term plans for 360 video.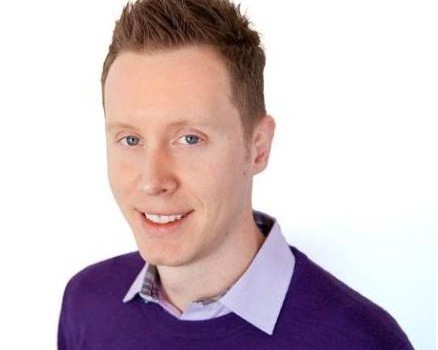 By: Ryan Van Dongen
Only a few days in, and the Cannes Lions International Festival of Creativity already has me feeling inspired, reinvigorated and excited to get back to Canada to do some world class work in the hope that I'll make my way back again next year. Time is a precious commodity here, and with such a broad spectrum of content to absorb and speakers to see, delegates have some tough choices to make when it comes to where they spend their time. In the short amount of time I've been here, there have already been some amazing talks given on data and creativity, as well as the evolution of storytelling. By design or by coincidence, these are the recurring themes that can be seen interwoven throughout the festival's content and heard in virtually every professional conversation taking place here this week.
It's really interesting this year to see how advances in technology are changing the way our stories are told. In an interview on Monday, Evan Spiegel, co-founder of Snapchat explained that SnapChat works brilliantly as a storytelling platform because it facilitates the crowd-sourcing of different perspectives. Imagine a single event, but being able to experience it from a thousand different people's points of view. He went on to explain that being empathetic and understanding the world through others' eyes is a core value of Snapchat. Spiegel believes that empathy emphasizes the importance of listening, which creates understanding, leading to inspiration and ultimately creativity.  By living this value, SnapChat is poised to deliver enhanced experiences to its users and new ways of telling stories for marketers.
When it comes to enhanced experiences, we're shifting from a standard of 2D storytelling to a world of immersive experiences. In a talk from the Barbarian Group they reinforced the notion that  experience matters, explaining that consumers are over-educated and now demand something more sensory from brands. The direction storytelling is moving in will have a sensory experience at the core with the story built around it.
There's a lot of excitement this year about virtual reality and the transformative potential it holds for the industry. The speakers noted that the bible of VR is just being written as is the bible of sensory experience, but that there is a formula which is all about breaking people out of their pre-conceived notions to take them somewhere new, giving them something to do.
Facebook's VP of ads and pages, Andrew Bosworth, explained that we have mobile to thank for paving the path for VR. Mobile phones became a reason for manufacturers to build very small high resolution screens and the very small high powered processors needed for the headsets. When asked how soon he thinks we'll see shared 360 experiences through the Facebook platform, he responded that 360 video will be available in the very near future on Facebook and that when it comes to truly shared experiences, adoption of the headsets will be the biggest challenge. He also said  that because 360 immersive video is an emerging  format, there is  no current alignment in the industry about what the formats should be and that Facebook and others are still trying to figure all of the nitty-gritty details, but the outlook is very optimistic.
Of course data will be central to the creation of these immersive experiences. In a panel discussion at the IPG Mediabrands suite in Cannes, Bloomberg's CRO, Paul Caine shared the view that data incites creativity and that it's only going to become more important, noting that all of the same principles that apply to  journalism apply to advertising, both are really about telling stories when you boil it down. He went on to say that Bloomberg journalists are some of their best data analysts.  They realized early-on that data can be used not only to help guide the kinds of stories they write, but also in the creation of strong visualizations that can bring stories to life.  This  allows for audience interaction and overall enhanced experience.  A very literal and recent example of this being last year's "Yahoo! Trend Coaster" from Japan  where keyword trend data was used to create unique VR roller-coaster experiences as part of a fun Yahoo! Advertising activation.
It's incredible to see how much the conversation around storytelling has evolved compared to last year.  It underscores the impact technology has on our industry.  I'm excited to get back to Canada to witness the theory begin to shift into reality.
Ryan Van Dongen is the director of connection planning and innovation at UM Canada
Also from Cannes:
Always wins Media Gold, Canadian Young Lions take Silver
In the jury room with… Media Experts' Penny Stevens