Joseph Leon named head of Vision7
The company's chief digital officer has been promoted to the role effective immediately.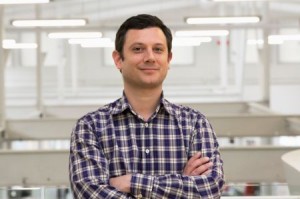 A global search for a new leader at Vision7 ended on its own doorstep, with chief digital officer Joseph Leon being named to the role of president.
"We did a thorough global search for a new Vision7 Media president and Joseph came out of this process clearly on top," said Brett Marchand, CEO, Vision7 International in a release on the win.
A search for a new president began earlier this spring when former president David Jowett announced he was leaving to return to his native U.K..
Leon has been with Vision7 since April 2013, also moving to the company from the U.K., where he was a partner and managing director of digital agency Essence. He is also currently on the board of directors at IAB Canada.
In his new role, which begins immediately, Leon will lead the teams for Cossette Media and Jungle Media.
Leon says he is excited to build on current momentum at the agencies, with Cossette having recently won General Mills, and Jungle Media picking up Yellow Pages.
"This is such an exciting time for Vision7," says Leon. "Our digital and data transformation is already driving tremendous momentum across the entire organization. We are now perfectly poised to ride the next wave of mobile, technology and integration. I'm honoured to be working with such a differentiated and formidable team to steer us through this unique chapter of our growth."
At the end of last year, Vision7′s owners, Mill Road Capital, sold the company to China-based BlueFocus.