Metro moves to plan B following contract loss
Publisher Greg Lutes on how the company will be getting papers into the hands of GTA residents now that its 15-year partnership with Gateway Newstand is over.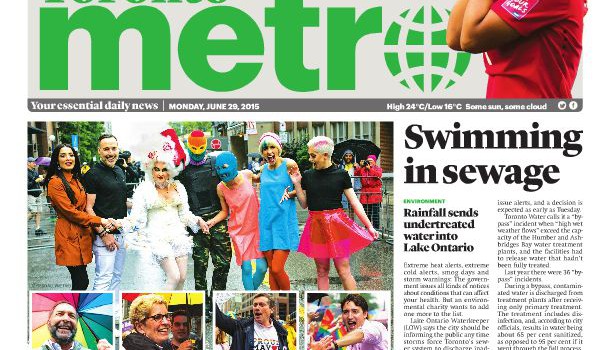 Metro is reworking its strategy to get its free daily into the hands of 25-to 49-year-olds around the GTA after it lost the contract for Gateway Newstands distribution to Postmedia's 24 Hrs last week.
Gateway operates 75 newsstands in TTC and Go Transit stations across the GTA.
Greg Lutes, VP and group publisher, Metro English Canada, says Metro owner Star Media Group participated in the Gateway RFP, but withdrew when Postmedia put in a higher offer. The recently signed deal with Postmedia is for three years, and concludes 15 years of Metro as the free daily inside the TTC.
Anticipating the possible loss, Metro's leadership was already investigating alternative options for distribution, says Lutes.
"We felt that with the money we were spending on the Gateway contract we could open up many other options and distribution points around the entire GTA, rather than focusing on the subway system," he says. "We started working on an alternate distribution plan a couple months ago in case things did go south with the RFP process."
Starting in July, Metro will be distributed by hand just outside subway stations. It will also be adding 500 new boxes at street level, as well as inside coffee shops and restaurants and Metro/Food Basics stores.
In the 905, the goal will be to get new boxes at bus stops for lines heading to Toronto, in order to reach people before they get onto the TTC. Lutes says Metro will also be maximizing the copies available inside of Go Transit stations, adding copies to locations that currently run before 9 a.m.
All told, Lutes says he expects Metro's Toronto area circulation to grow 3% to 5% by September under the new strategy from the last CCAB measured figure of 212,422 in Toronto. According to that report 24 Hrs had an average weekly circulation of 191,936.