It's not just window shopping on Pinterest anymore
The social media network is now offering brands in the U.S. a new way to sell and promote products online via new "buy it" buttons.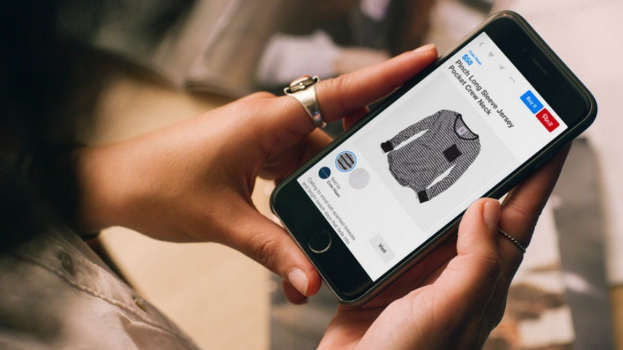 Pinterest is now offering brands a new way to sell and promote products online, via new e-commerce-enabled "buy it" buttons.
The social media network on Tuesday launched its new Buyable Pins in the U.S., working with two major retailers and Canada's Shopify e-commerce service as launch partners. 
The new functionality allows companies to add a blue "Buy it" button and price to its posted products on the site. Buyable pins also allow viewers to swipe through different options available for the product, such as colour.
According to Pinterest, about 30 million products will be accessible through its site. Currently, the service is limited to U.S. department stores Macy's and Neiman Marcus, as well as Michaels and Shopify-enabled websites. (Shopify offers e-commerce software for small businesses.) Demandware partners will be added in coming weeks. Pinterest does not take a share of revenue of each sale. 
Transactions are handled through Apple Pay or major credit cards. The site is also offering a shopping list option for shoppers who are indecisive but want to save a particular product for potential future purchase. A special Pinterest-run curated selected items list will also be featured on the site, titled "Shop our picks."
A February eMarketer report, "Pinterest for Marketers: What You Need to Know," forecasted Pinterest's U.S. user base to reach 47.1 million in 2015, representing a 11.4% year over year. Pinterest's user profile is overwhelmingly female: the same study forecasted 39.2 million of the 47.1 million Pinterest users in 2015 would be women.
In Canada, Pinterest is used by 26% of English-speaking Canadians, according to a February Media Technology Monitor report.
The service is currently only available to iPhone and iPad users in the U.S.; plans to make shopping on Pinterest accessible to Android users in the U.S. and overseas are underway. A timeline for additional markets was not announced.