The fight for specialty channel survival
Industry members weigh-in on the potential casualties of next year's specialty TV shift.
This story appears in the July/August 2015 issue of strategy.
When the specialty TV status quo changes in March 2016 there will be casualties, it's just a question of how many.
With reforms like channel unbundling by way of a pick-and-pay format (genre un-handcuffing gets an honourable mention), the CRTC's Let's Talk TV initiative promises to transform Canada's specialty TV landscape into a competitive battleground, subscribers being the ultimate prize. Who will be left standing after the dust settles? Only time and the proclivities of TV audiences will tell. Let the specialty TV Hunger Games begin.
Without the safety of being tied to more profitable and powerful channels through channel bundling (as has been the way for decades), many specialty networks will become embroiled in a meritocratic battle to secure subscribers. Not all channels will be fighting on equal footing. Canadian specialty channels can be divided into three main categories, says Michael Neale, chief commercial officer at global media agency MediaCom's Canadian office. Using Numeris data from 153 stations across four core buying demographics (adults 18 to 49 and 25 to 54; women 18 to 49 and 25 to 54), he's designated three "buckets" of channel types.
The first bucket, and most desirable one from an advertiser's perspective, is what Neale calls "specialty mainstream." It includes audience powerhouses such as TSN, Sportsnet, Food Network Canada, HGTV, Discovery, History, Showcase, W Network, Much, The Comedy Network, YTV and Space. These channels have the highest reach capability across core buying demos and robust audiences in the most desirable demographics. Considered "must-haves" for advertisers, the specialty mainstream channels have a four-week reach minimum of 25%, capping out at above 40%, in TSN's case, across the core demos. They also have significant ad revenue, which tends to be larger than their subscriber revenue.
"They are the strongest-branded channels and offer the greatest propensity to build incremental reach when layered in with conventional TV," he explains. Critically, channels in this bucket have loyal audiences. "When they have a big per-capita minute-per-week tuning number, that suggests people will want to continue to subscribe to them, so those sub[scription] revenue levels will be maintained."
The second bucket Neale calls "specialty upstarts," and it includes stations offering even more targeted audiences. Channels in this bucket include Lifetime, Bravo, MovieTime, OLN, OWN, CMT, Slice, E!, National Geographic, Teletoon Retro, MTV, CTV News, The Weather Network, M3, TSN2 to TSN5 and Sportsnet 360. All of them, says Neale, are considered in the majority of buyer-broadcaster negotiations, with four-week reach ranges of 10% to 24% across core demos, depending on the station. He notes that the reach of these channels tends to be smaller, as they compete with each other for similar viewers.
"[Media] buyers, consumers or advertisers would not want to see the demise of channels that fall under the top two categories, as they have appealing content and the ability to reach targeted audiences," says Neale.
It's in the final bucket where there will likely be casualties, he says: the "specialty wilderness." It covers channels that are very niche and struggle to build broad audiences, including Cosmo TV, W Movies, Vision, Cottage Life, Animal Planet, FX, Bite, GameTV, DIY, BNN, Family and Disney XD (which rides the line between "upstart" and "wilderness"). With the fewest subscribers and reach at or under 10% in the core demos, these channels are the most at-risk of falling victim to unbundling, says Neale.
Pick-and-pay will come down to a promotional pit fight. Cross-channel advertising and content, beefed-up programming, digital platforms and content, putting fan-favourite personalities front and centre, experiential events, grassroots initiatives and rebrands – no marketing strategy will go untouched by many channels across all three categories looking to promote their programming. Most specialty channels have used these tactics before. Just expect them to be delivered at a fever pitch come March 2016, as the secret to success, says Trevor Walker, director of trading and accountability at media agency OMD's Toronto office, is having the loudest battle cry.
"It's [about] having a louder voice out there, and some stations are doing it better than others," he says. "Especially going to pick-and-pay, you're going to live and die by whether or not people know you're out there."
Here's a look at what some specialty nets have done recently to promote their brands, to provide a sense of what to expect in the months to come.
Specialty mainstream
The powerhouses in the "specialty mainstream" are pretty adept at being loud enough to stay top of mind with consumers (they're mainly backed by Bell Media, Shaw Media and Corus Entertainment, none of whom would speak to strategy for this story, Shaw in particular saying it is still working through the CRTC decision and what that may look like for its business). Their strength really lies in their programming, but they're also talented at cross-channel promotion, leveraging digital platforms and putting high-profile personalities front and centre.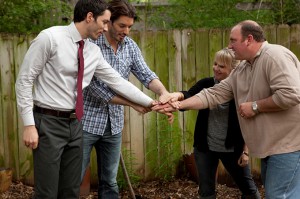 Niche content strategy
Bell Media's TSN is the strongest and most sought-after of Canada's specialty TV channels. Figures recently released by Bell Media (sourced from Numeris) ratified TSN's spot as Canada's most-watched specialty channel, clocking it in at an average-minute-audience (AMA) of 50,700 in the A18-49 demo over the past year. Despite Rogers' hockey content rights coup, TSN's stayed on top of the specialty heap by flexing its financial muscle to make bold content moves to keep its fanbase loyal. For example, it recently extended its exclusive rights to tennis' French Open until 2024. It also secured soccer broadcasting supremacy with deals to air the FIFA 2015 Women's World Cup this summer, and acquired the broadcasting rights for the 2018 FIFA World Cup in Russia, the 2022 FIFA World Cup in Qatar, all UEFA Champions League and UEFA Europa League matches, and half of the Barclay's Premier League games for the 2015-2016 season.
Meanwhile, Corus Entertainment's W Network has bolstered its digital content strategy. In February, the network announced the launch of lifestyle-focused W Dish and video hub W View. The former features lifestyle stories around the verticals of style, life, entertainment, food and wellness, with content created in-house, as well as from contributing partners like YummyMummyClub.ca. The latter offers visitors short-form content from a variety of platforms and creators, including how-to videos and the latest viral shorts. Both properties are mobile-first and allow the net to talk about things beyond its channel's content.
Social engagement 
In March, W also staged two online takeovers with some of its marquee talent to increase fan engagement and investigate the potential for brands to get involved with viewers online. The first featured Property Brothers' Drew and Jonathan Scott, who took charge of W's social media channels for a day in March. They posted and interacted with fans throughout the day leading up to that night's premiere of Buying & Selling with the Property Brothers. Later in the month, W followed up with a second takeover featuring the host of Game of Homes, Cameron Mathison.
Herding eyeballs
Meanwhile, cross-channel promotion is another particularly powerful tool that's often employed by mainstream mainstays based on the coverage clout of their owners. Bell Media put it into practice recently to effectively promote Space – a "specialty mainstream" that continues to grow in strength – and its highly successful show Orphan Black. On April 28, the show's third season premiered simultaneously on Bell Media sister nets CTV, Bravo and MTV.
"Space is always hanging around the top 10," says Walker. "Orphan Black seems to be driving its audiences right now and [sister station] CTV can throw Castle and shows like that onto Space as well, so if you don't see them on the main conventional station you might be able to pick it up down the road
on Space."
New shows spotlight
History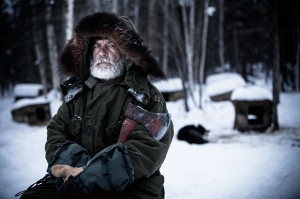 Klondike Trappers: Are bushmen the new rednecks? This show (pictured) follows a group of trappers who live off the grid and face the Northern wilderness to make their living, sure to appeal to guys stuck in office jobs.
Food Network
Chef in Your Ear: Food gets a little funny this fall, thanks to this new show that teams up experienced chefs with kitchen rookies, who must create culinary masterpieces with only verbal instructions. To add to the fun factor, they've brought on comedian and Second City alum Greg Komorowski as host.
Showcase

Crazy Ex-Girlfriend: In this quirky musical comedy from the CW, a successful, driven and possibly crazy young woman follows an ex-boyfriend from New York to suburban West Covina, California.
W
Real Houses Of?: Fans of the Real Housewives (and its copycat shows) will likely swarm to this series that goes inside the homes of the rich and ultra-rich. Those who want to see how the other half lives can take a peek inside their not-so-humble abodes, just as Robin Leach did back when he hosted Lifestyles of the Rich and Famous.
Specialty upstarts
Upstarts might not be as loud as their mainstream counterparts, but they use the same kinds of tactics.
Cross-promotion
Take what Bell Media did with Bravo. In February, it successfully pulled off a cross-channel promotion for police drama 19-2 (pictured) with an encore airing on CTV, which made a heavy push for viewers to head over to Bravo to catch future episodes. It was the most-watched Canadian drama debut on CTV since Motive in February 2013, which drove CTV to add another encore viewing for 19-2's second episode. Bravo saw the show's viewership increase from 139,000 for the premiere to 178,000 viewers for the third episode.
Digital engagement
Corus has shown it's not averse to bringing its digital savviness to bear for its upstarts. CMT launched its first-ever original web series, Tornado Hunters, last August, using its five episodes as a testing ground for its broadcast pilot debut. The online episodes included prompts from CMT that asked fans to provide feedback about the show through #CMTTornadoHunters. The responses were used to shape the show's pilot for broadcast.
Refreshing audiences
Corus has also favoured the rebrand of late, with a brand new look for upstart TLN that's geared towards targeting a younger demo within its Spanish and Italian viewing niche. The overhaul features a new logo and new on-air visuals, and Italian and Spanish designs with more than 30 custom textures in a treatment by Toronto's Loop Media. TLN also promoted new shows, including David Rocco's Dolce India, which it hopes will expand the channel's audience by pulling in more of the South Asian market in Canada.
New shows spotlight
Bravo
Agent X: Sharon Stone stars as the U.S.'s first female vice president, whose mission is to oversee a top secret agent that steps in to do what regular government channels can't.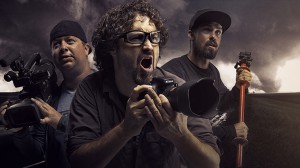 CMT
Tornado Hunters: This factual web series (pictured) will come to air on linear (after its broadcast pilot), following three guys who search for the worst (or best, depending on perspective), tornadoes in North America to get footage to keep the only Canadian storm chasing business afloat.
E!

I Am Cait: The series, which premieres Sunday, July 26, tells Caitlyn Jenner's intimate story of her journey as a transgender woman and joins her as she seeks out her "new normal." Given the interest and attention this story has gotten so far (thanks to the Diane Sawyer interview and Vanity Fair cover), the series will no doubt be a hit for E!.
Specialty wilderness
While the fight for survival will be fiercest for these channels, don't discount some wilderness wild cards from successfully finding their way through the Let's Talk TV reforms. They'll use every trick in the book to entice subscribers.
Going multi-platform
Using a multitude of platforms to build its communities of interest is something that Toronto-based Blue Ant Media is very good at, especially when it comes to its flagship channel Cottage Life. It holds a consumer show in Toronto and Edmonton at which channel talent often make appearances, it lives as a print magazine with just under a million monthly readers and it's also a digital hub.
"There are different audiences that engage with us across those different platforms, and what we really try to do is move people throughout them, from TV to the website to the [consumer] show[s]," says Jamie Schouela, EVP of marketing and communications at Blue Ant Media. "That's a very specific audience of people who are either cottage owners, aspire to be cottage owners, or just have getaway places that they love."
In this day and age, adds Schouela, with all the specialty content out there, it's necessary to be on every platform.
"As a marketer our job is harder than ever to break through and find the audiences we're going after," he says. "So, you have to use every trick at your disposal and it truly is all of those things – it's social, it's digital, it's targeted online banner ads, whatever you can think of in the digital space. On-air is still a huge important tactic for us [but] it's not one at the expense of another, it's how do you use them well together."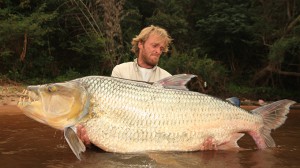 Getting brands on board
Cottage Life, as with all of Blue Ant's specialty stations, is also quite accomplished at leveraging its original Canadian content to form productive brand partnerships.
"Brand integrations are huge for us," says Schouela. "We have big and small brands – Canon, Samsung, Ketel One – who've been partners with us."
When Blue Ant partnered with Timber Mart on its show Brojects, the brand was involved from the get-go in the creation of a web series providing viewers with additional content beyond the show itself, in which the sibling stars of the show, Kevin and Andrew Buckles, tackle specific "brojects." Viewers could even send project suggestions of their own to the bros, who would bring them to life in exclusively online branded videos. The collaboration helped Timber Mart bolster awareness in a competitive market dominated by big box stores, and it enabled Cottage Life to up audience engagement around one of its more popular properties. The campaign achieved over one million views on YouTube with 76% audience retention, 14,000 likes and 98% positive user sentiment.
Bringing the show to the people
And don't count out kidcasters. They're attractive channel options for family households. Like Blue Ant Media, Halifax-based DHX Television, which manages Family, Disney Junior, Disney XD and Disney Junior Francais in the Quebec market, might consider on-channel promotion as its most important vehicle for connecting with consumers, but Joe Tedesco, SVP and GM for DHX Television, says live events are a big hit as well.
"One of the things that we do very effectively are grassroots-type initiatives, and particularly with Family, we've got a long track record of doing events that connect in a much deeper way with consumers," he says.
Family's Big Ticket Summer Concert Series (in its fourth year) is one such example. With stops in major markets across the country, it features talent from shows on the Family Channel and they'll quite often pull in third party talent too. The tour did three shows across Canada last year and sold out every venue.
Over winter, DHX also put together a tour promoting The Next Step (pictured below) an award-winning, dance-based Canadian original program that's become something of a cultural phenomenon, says Tedesco. The series is currently the number one show on Family, and is the top kids' television series currently airing across all kids networks in Canada. Sponsored by Nintendo and Hasbro, the show had 59 tour dates across the country. A documentary was filmed while the cast was on tour and will air in 80 Cineplex theatres in Canada the final weekend in June.
DHX also favours reaching its audience through digital media, targeting the sites kids visit, like YouTube, Google Display and AddictingGames.com.
New shows spotlight
Cottage Life
BrainStormers: From the folks who brought us Pawn Stars and Hoarders, this guy-focused series follows a Colorado man, his father and best friend as they attempt to build and test inventions that "fight bad weather and harness its power for everyday use."
Family
Degrassi: Next Class: Degrassi is like a cat with nine lives. The Canadian teen drama that tackles real issues just won't go gently into the night. The series' latest evolution finds itself on Family (and Netflix) this fall, after a long run on Much.
Travel+Escape
Big Fish Man: Exactly how it sounds, this reality show is about a fisherman, Jakub Vágner, whose specialty is catching really big fish. But this isn't your grandpa's lazy Sunday afternoon fishing show, as Vágner hunts these underwater monsters all over the world – from the Czech Republic to the Congo using hunting and foraging skills to survive.
Small skirmish or epic battle?
If Blue Ant and DHX are any indication, some of the channels battling it out within the specialty wilderness are well mobilized for the arrival of pick-and-pay next year. But when it does finally arrive, the struggle for survival could actually turn out to be nothing more than a simple skirmish, if even that, says MediaCom's Neale.
"Ultimately, the consumer may just stay with what [bundles] they [already] have, particularly if BDUs use other assets to sweeten the loyalty [pot], for example a data incentive on wireless plans," says Neale. "In fact, I suspect the vast majority of customers (80%) will carry on with [their] status quo. Even in the 'specialty wilderness,' most stations will survive."
All in all, Walker thinks it will come down to what the likes of Bell, Shaw, Corus and Rogers think.
"At the end of the day, it will be the [network] owners that will decide [what stays and what goes] depending on their lineups and what they want to get rid of," he says. "They're going to look at how many subscriptions they have, how much money they're going to make, and if they're not making anything, then it's time to shut the doors."
Bell Media believes all owners will have to cut some losses.
"We know that some channels won't make it," said Phil King, president of CTV, sports and entertainment programming at Bell Media, on the future of specialty TV during the company's media day prior to its 2015 Upfront presentation. "Everyone has four or five [channels] that won't survive, or will be what they used to be. That's the way CRTC wants to run it, so we'll try to win." Shots fired.