Twitter adds to mobile offerings
Twitter has added three new products to help brands promote their apps on its platform.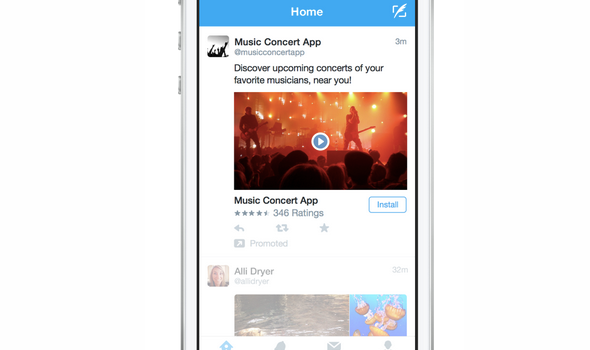 Twitter mobile app advertisers will soon have access to three new products that the company says will benefit brands on the hunt for ROI.
On the anniversary of the first year of rolling out promotion around mobile apps on the platform, the company has announced the beta introduction of a video app card, optimized action and cost-per-install bidding.
The video app card adds to the company's traditional mobile-app ad, which allowed brands to add an image and copy to a tweet. The video extension allows users to see a video that describes the app and its features, and allows users to directly install it onto their devices.
"This is a crowded marketplace," says Gareth Smith, who is part of Twitter Canada's sales team. "We saw that success here was driven by the markets' desire for more ROI so we wanted to give advertisers stronger optimization and focused install and engagement."
In addition to the video app card, brands can also use the platforms' enhanced-action bidding type that allows advertisers to optimize bids based on the install and lowering costs by only paying for clicks per app. Cost-per-install bidding allows advertisers to bid, optimize and pay by install only so they can have ownership over their buying.
Twitter gives brands access to fabric, its system built to promote mobile apps that the company launched in October 2014 to measure the impact of their app campaign. It has 12 mobile measurement partners to give advertisers access to a range of data and consumer insights.
The company's drive to promote mobile apps on the platform began last year, in June, and has been developed and modified since. In December advertisers were able to tailor their campaigns to audiences that the social media platform is able to match. And in April this year it added an app card carousel that lets brands put up to 12 images in a single ad spot.
Postmates launched its app in new markets using the company's platform, and reported a 25% reduction in its cost-per-install.