Amazing Race Canada stays strong
The reality show bowed to over two million viewers for the Wednesday debut of the third season.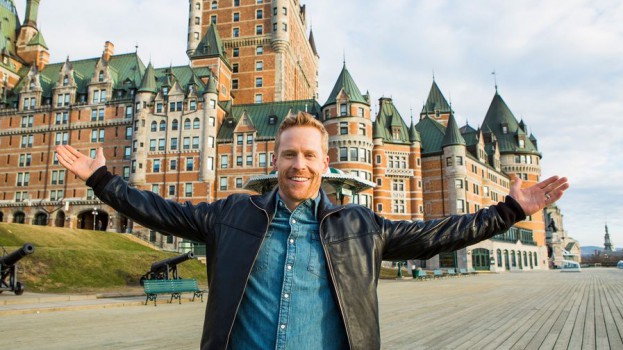 The Amazing Race Canada sprinted out of the gates Wednesday night, bringing in an average audience of 2.03 million viewers for the launch of its third season.
Premiering at 9 p.m. Wednesday on CTV, the show grew 7% with adults 25 to 54 over the season two premiere, according to overnight Numeris data provided by Bell Media.  In Toronto, the show brought in a 9.2 rating with adults 18 to 34, up 39% over last year's premiere. The overnight average audience for the season two premiere of Amazing Race Canada also came in at over 2 million viewers.
The premiere episode of the series saw host Jon Montgomery get 12 new Canadian teams off and running, racing through challenges that included a TSN broadcasting roadblock and a frigid water obstacle course. New sponsor BMO Financial Group is joining returning sponsors Air Canada and Chevrolet as premiere partners for the third season, with Dairy Queen, Mentos and Petro-Canada also back.
MasterChef also saw a strong lead into the premiere of The Amazing Race Canada, bringing in a season high average audience of 1.7 million viewers.
Last summer's second season of The Amazing Race Canada was the second-most watched program overall in Canada last year, coming in behind The Big Bang Theory.
The show pulled an average audience of 2.8 million unique viewers per episode, according to final Numeris data released by series producer Insight Productions in October 2014.