ICYMI: Ad agency moves, Ipsos adds CMO
In case you missed it: Sid Lee acquired, Y&R folded into Taxi and Twitter adds to mobile tools.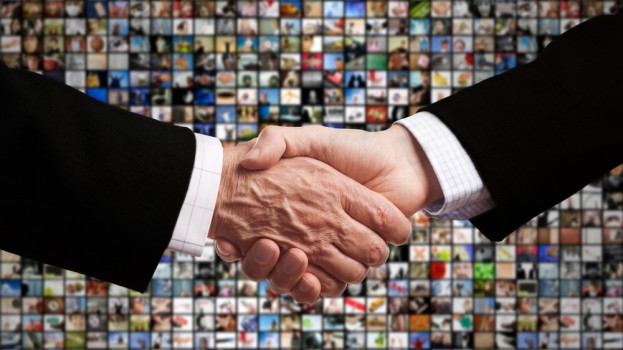 Agency collective Kyu acquires Sid Lee
Agency collective Kyu has acquired the Sid Lee brand, allowing the shop to have a global footprint, particularly in Asia.
Kyu, based in New York, is backed by Tokyo-based Hakuhodo DY Holdings and currently includes SY Partners (in New York and San Francisco), Red Peak (in New York and Los Angeles) and Digital Kitchen (in Chicago, Seattle and Los Angeles).
Sid Lee will retain its headquarters in Montreal and says that the deal will create more jobs there and in Toronto, since the two offices will be "creative and production hubs" for the agency. Sid Lee's current leadership and board will remain, as will its staff.

Y&R folded into Taxi
Another big move in the Canadian ad agency landscape this week, with Young & Rubicam's operations in Canada being combined under the Taxi brand. The move has effectively retired the Y&R brand in English Canada, with staff now reporting in to Rob Guenette, president and CEO, and Paul Lavoie, chairman and CCO at Taxi.
MDC Partners launches health agency
 MDC Partners has formed a new global health and wellness agency called Antidote 360. The new agency is a partnership that includes experts from different MDC healthcare, marketing and PR specialist firms and has a presence in New York, London, Minneapolis, San Francisco, Shanghai and Toronto.
The current client roster includes HealthSpot, Gabriella's Kitchen SkinnyPasta (a Canadian brand that launched in the U.S. market in April), a major hospital system and a medical device manufacturer, according to MDC.
Twitter adds to mobile offerings
Twitter announced a set of new mobile tools this week, as well as the ability for campaign managers to monitor campaign performance on the go. The new Twitter Ads companion allows users to track campaign performance, optimize budget and schedule and respond to notifications.
Ipsos adds North American CMO
Ipsos has named Jim Meyer as its North American CMO, making him responsible for developing and implementing marketing strategy to accelerate the transformation of Ipsos within the U.S. and Canada. Prior to the move Meyer led Ipsos' advertising and brand communications research business in North America.
ICYMI (or, In Case You Missed It) is a weekly wrap from MiC highlighting news from the week not picked up in the daily.
Image courtesy of Shutterstock