Blog: Are media agencies evolving fast enough?
Kevin Krossing, SVP strategy, MediaCom on why media agencies that are tech-savvy and data-driven are the most relevant to the industry.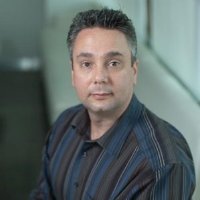 By: Kevin Krossing
Are media agencies evolving fast enough? I have heard this asked many times over the past few years, in the press, at industry conferences and from clients. It's a provocative question.
Media agencies are going through rapid change. For anyone in the industry, this is obvious, since much of the conversation over the past few years has been focused on how we can add value beyond the buy. Most of us have moved beyond giving simple media recommendations and delivering scaled audiences. We now provide more integral offerings with a real focus, increasing consumer knowledge using data and analytics across all clients, large and small.
This change means media companies are now focusing on the new consumer-controlled reality. We are re-orienting our processes to deliver profitable business solutions to our clients. We do this by providing deeper market insights and holistically understanding consumers' behaviours and their journeys to purchase. This has been a challenging period of change for most media agencies. It's no small matter to reinvent global media networks and redefine our focus and service offerings to better answer the needs of our clients.
Media companies are improving. We are using massive data sets to make better decisions about media channels, day parts and messaging across the full range of paid, owned and earned media opportunities. But the change in business approach has been much more fundamental. The data and our ability to look at it in very granular ways have actually had a transformative effect on us, quite unknowingly. We are now evolving from providing simple media-focused buys to creating true consumer-centric solutions that people want to be involved with.
But what else should we be doing? As media agencies, we need to determine how well we can guide clients through an ever-complicated marketing world, not just the media world. Not only are trends such as viewability, ad fraud and programmatic buying reshaping the way deals are made, people have also transformed how they interact with media by embracing digital, mobile, social and streaming services.
The entire industry, both the supply and demand sides of the business, is in flux. To thrive in the future, media agencies need to be custodians of the consumer journey, masters of Big Data and insights, and navigators to decrypt complicated technology. We must also offer content creation in addition to media buying and planning to become our clients' key advisors.
Perhaps the largest challenge I repeatedly hear from senior marketers is that they have not kept pace with the consumer. As media companies, this should be one of our major focuses. Moving forward, we now have the ability, through data, to create compelling, personalized content across all screens and devices. As we distribute this content through our partner networks in real-time, we should strive to build deeper and more enduring relationships between consumers and our clients' brands.
We have the opportunity to become accomplished storytellers, where we share our humanity. We must figure out a way to honour the implicit contract to consumers that promises advertisers' will offer something of value in exchange for the imposition on their time, attention and space.
So, back to the original question, are media agencies evolving fast enough to remain relevant?
In short: yes. We have moved to more direct engagements with the consumer and are helping our clients' marketing organizations reshape to facilitate these conversations more quickly and more easily. We are using data from digital and direct consumer interaction to help us better understand consumer needs and cultural differences, and to plan our media mix and optimize ROI. We are also using data to inform the consumer journey and help us tailor our activity by target audience and consumer need.
As an industry, we're more relevant now than we ever have been. We have expanded our repertoire to become fluent in technology, data and analytics, social media platforms, mobile, IT skills and content creation. We are continuing to move quickly to better meet the needs of our clients and their consumers in all channels and across all screens. We are making a difference and creating value for our clients. This is how we stay relevant now and in the future.
Kevin Krossing is SVP of strategy at MediaCom Canada