SBC Media closes its doors
The sports magazine publisher has filed for bankruptcy, and let its staff go late last week.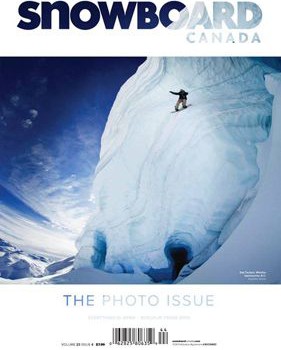 Sports magazine publisher SBC Media has filed for bankruptcy and laid off all its staff.
The Toronto-based company published 10 national action-sports titles, including Snowboard Canada, SBC Skateboard, SBC Surf and Windsport. It also ran the annual Wakestock wakeboarding and live music event, held in various years in Toronto, Wasaga Beach and Collingwood, Ontario. Wakestock has been cancelled for 2015 and listed as postponed to 2016 on the event website.
It had a full-time staff of 17, all of whom were laid off last Friday.
SBC Media was founded three decades ago by its president, Steve Jarrett. Rosen Goldberg Inc. has been appointed to oversee company assets, according to a post from the company's website about the filing for bankruptcy protection.
"It is anticipated that the sale process will be organized quickly to maintain SBC's longstanding action sports lifestyle media brands so they can continue to support the amazing industry, photographers, filmers, writers, riders, events and community-at-large for decades more," said the statement.
The closure of SBC Media comes during a difficult climate for publishing, earlier this year TC Media sold off its English magazines to Quebecor. Glacier Media did the same with its trade publications, selling the titles to Aurora, ON-based Annex Business Media, and Toronto-based Newcom Business Media.
Magna reported that it expects magazine ad sales to dip by 7% in 2015. ZenithOptimedia predicts a 10% dip in ad sales for consumer magazine ad revenue each year between now and 2017, following a drop of 15.5% in 2014.
Updated: July 15, 9:30 a.m.