Discovery, Jeep explore Canada in new web series
The specialty channel teamed up with the car brand to produce a branded digital series hosted by adventure photographers The Expeditioners.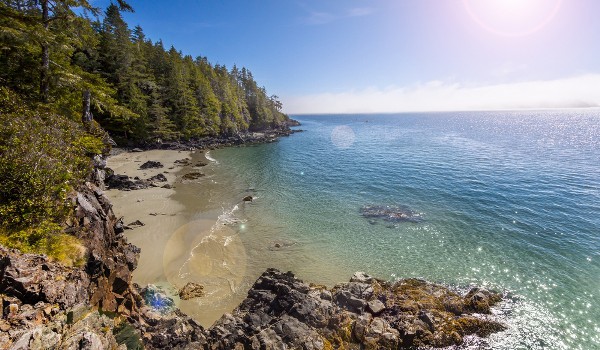 Bell Media's Discovery has partnered with Jeep to produce an exclusive digital series showcasing a pair of adventure photographers exploring Canada, set to bow online on July 20.
The eight-episode Life is Calling series, developed in partnership with Jeep, is hosted by Roberto and Bella, an extreme photographer duo better known at "The Expeditioners." The Montreal-based pair have a dedicated social media following, including a Facebook page with over 116,000 likes and over 3,300 followers on Twitter, as well as a splashy website showcasing their travels and photos from around the world. Their photos and videos have a strong following, reaching roughly 800,000 people per week across their social platforms, according to information provided by Bell Media.
Both the Life is Calling web series and campaign were executed in-house. The campaign and series was conceived by Bell Media's Brand Partnerships Group in collaboration with Jeep Canada and partner agencies, UM and Publicis.
The in-house produced series will feature Roberto and Bella visiting various spots in Canada, such as Tofino, B.C. as well as more remote locations, using a Jeep Cherokee and a Jeep Renegade. The Life is Calling web series will be accompanied by interactive digital experience at discovery.ca/LifeIsCalling in English Canada, and LaVieVousAppelle.ca in French Canada. The show will receive digital and broadcast promotion in both French and English across Bell Media properties.
Weekly episodic teaser spots will also aim to drive audiences to the web series and digital experience, which will run in 15 markets across the country. The campaign will also include a contest where viewers can win either a 2015 Jeep Cherokee or a Jeep Renegade, as well as weekly prize giveaways.
The series came to life after Jeep's media agency, UM, approached Bell Media to develop a Discovery-anchored integrated partnership, said Cosimo Prochilo, brand partnership manager with Bell Media Speciality. The mediaco also worked closely with UM throughout the development of the campaign.
"Jeep wanted to appeal to adventure enthusiasts and consumers with an activity-centric lifestyle. The campaign delivers in creating awareness and excitement of the Jeep Cherokee and recently launched Jeep Renegade," Prochilo told Playback Daily.
The target demo for the campaign is adults 35 to 55 in English and French Canada, and marks the first time a Discovery branded campaign has been developed with a complementary French market component, Prochilo added.
Earlier this summer, Bell Media announced it had partnered with Nissan on the branded web series In Search of Canada's Rogue Shark: Expedition to promote its Nissan Rogue. The five-episode series of digital shorts – following GEERG (Greenland Shark and Elasmobranch Education and Research Group) founder Jefferey Gallant on his expedition to find the sharks in Baie-Comeau, Québec – ran on Discovery.ca, as well as interstitials on Discovery during Shark Week, from July 5 to 12.
The five episodes will be combined to run as one half-hour original special that airs on Saturday, Aug. 1 at 6:30 p.m. on Discovery.
Image courtesy of Shutterstock
From Playback Daily