Pragmatic parents: How millennials are buying
Jeff Fromm, president of millennial-focused agency, Futurecast, shares numbers ahead of a Toronto presentation later this month.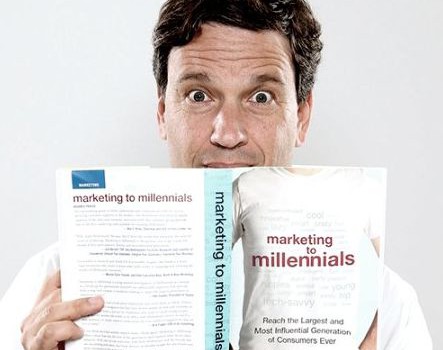 Want to succeed in reaching millennial parents? Jeff Fromm, president of Kansas City-based agency FutureCast says you need to understand how pragmatic and tech-savvy the group is.
Fromm has written the book (two actually), on marketing to millennials, and is coming to Toronto later this month to promote the second release, called "Marketing to Millennials as New Parents."
His research includes data from 11 million millennials in the U.S., where one in four members of the demo are parents already.
"Millennial parents are going to be the most pragmatic generation of parents ever," says Fromm. "They are looking for brands that will simplify, declutter and unpack their lives to give them time and money back. It's not enough to create a great product, brands also need to create content that inspires the group."
Nearly three-quarters (71%) of respondents ranked parenting websites, online forums, parenting blogs and social networks as their top or second parental influencer.
Fromm says its not just that millennial parents are pragmatic, but also that they have the information at their fingertips through technology to crowd-source information and determine the brands that best align with their beliefs.
According to Fromm's research, millennial parents place high value on fairness, affordable adventure and inclusivity, with 62% reporting to have a better impression of a company that supports causes or charities. That aligns with recent research from IPG Mediabrands, which said that 67% of surveyed millennial dads believed brands should play a role in improving worthy causes.

The ICA will be hosting Jeff Fromm, president of FutureCast at The Spoke Club in Toronto July 29 from 4:30 to 6 p.m.