Should CBC go ad-free?
A Senate committee has tabled a report recommending an examination into the costs and benefits of TV advertising on CBC/Radio-Canada.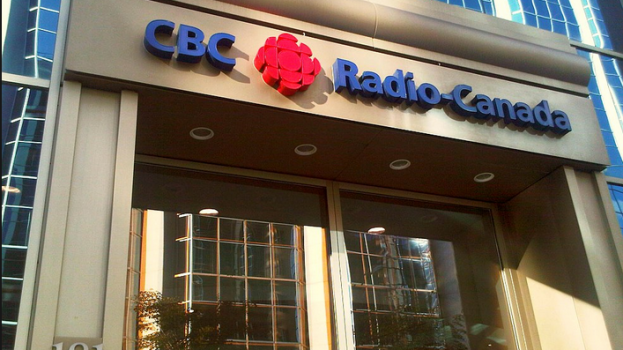 Does TV advertising benefit CBC/Radio-Canada, or create undue pressure for it to compete with private broadcasters?
That long-standing question, plus dozens more, were raised by the Standing Senate Committee on Transport and Communication in its Time for Change: The CBC/Radio-Canada in the Twenty-first Century report released Monday.
The committee's 95-page report, released in response to a 2013 order to examine the state of the pubcaster in the face of a changing media landscape, noted that advertising on the pubcaster was one of the more contentious issues it studied. Presenting arguments for and against, it officially recommended "the CBC/Radio-Canada examine the benefits and the costs of commercial advertising on both the English and French services."
On the "for" side, advertising revenue fills a hole where government cuts to the pubcaster's operating budget are keenly felt. It also is critical to helping advertisers reach a national market, noted CMDC exec director Janet Callaghan in her statement as a witness. "SRC's commercial inventory plays a very significant role in making Quebec broadcast audiences accessible to Canadian advertisers and in ensuring competitive pricing practices are governing that  marketplace," she is quoted as saying.
Former CRTC chairman Konrad von Finckenstein suggested that CBC/Radio-Canada show ads and let the public decide its preference.
And on the "against" side, others noted that advertising places undue pressure on the pubcaster to compete for ratings and therefore with the private broadcasters. It also noted that the independence of the corporation's news reporting might be better served in an ad-free future, compared with the pressures of news operations within vertically integrated public companies.
According to Florian Sauvageau, professor (emeritus) of Communications at Universite Laval in Quebec: "A true public TV and radio broadcaster, like the BBC, is a media platform without advertising."
Advertising revenue made up just over 26% of the pubcasters' total revenue for 2013-14 at $491.2 million, up $126.6 million from the year before. Subscriber fees from its specialty channels and other income amounted to about $275 million for that year.
In order to replace that revenue and/or stabilize CBC funding outside of its annual parliamentary appropriations, the report recommended the CBC investigate alternative sources of income. Those may include: a licence fee for every household that has a television or a device with a TV signal, a dedicated broadcasting tax on the revenues of other broadcasters that could then be used to fund the CBC, individual or organizational sponsorship for programs, donations or paid subscriptions. 
The report referred to BBC as a close-to-ideal pubcaster model devoting an entire chapter to its mandate, programming and revenue model.  While exploring other revenue models, the committee's fact-finding mission looked at the British pubcaster. About 75% of its revenue comes from a mandatory annual licensing fee (roughly $270), which is paid by 97% of U.K. households.
CBC/Radio-Canada has been at the receiving end of a series of funding cuts in recent years with the pubcaster losing $27.8 million in 2012-13 and $69.6 million in 2013-14 from its government allocation. A Nordicity study commissioned as part of the report shows that government support for the CBC was about $33 per capita in 2011, compared with $95 per capita in the U.K.
Image courtesy of Shutterstock