Opinion: CRTC clearly offside with Super Bowl decision
With the NFL's involvement in the simsub debate, Judy Davey of the ACA argues why the regulator's move sets the industry up for a loss.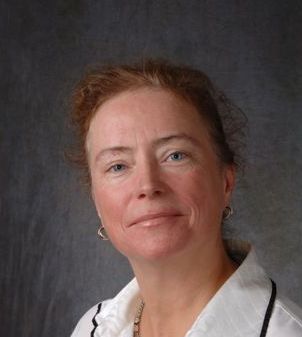 By: Judy Davey
Watch any football game and you'll see a quarterback changing plays at the line of scrimmage.
These audibles are made in game situations where the coach has called a designed play from the sidelines that may have seemed perfect on paper, but is certain to fail when executed by the players on the field.
This brings me to the CRTC's decision to tinker with its simultaneous substitution (simsub) policy, giving Canadian viewers access to blockbuster ads from the U.S. during the Super Bowl, beginning in 2017, as well as on specialty services.
It's a call based on flawed logic. And while it may make for interesting water cooler discussions on a Monday morning in February, it does so at the expense of a cornerstone CRTC policy that has long benefited the entire broadcasting system, including Canadian viewers.
With the National Football League now lining up to oppose the decision (joining ACA, ACTRA and others) and Bell Media going before the Federal Court of Appeal to challenge the decision, it seems this game is still hanging in the balance.
The ACA's perspective on this matter has been submitted to the CRTC, but in short, here's a clear case for maintaining the simsub system:
•    Simsub not only protects the program rights negotiated and acquired by Canadian broadcasters, it also gives Canadian advertisers the opportunity to reach Canadian consumers with ads that are relevant to them. These marketing opportunities are essential for many businesses to grow their sales, build their companies and in turn, create jobs.
•    Canadian advertisers already face restricted access to Canadian audiences. It is estimated that almost 20% of all TV viewing in this country is to signals that cannot currently be accessed by advertisers in Canada, such as U.S. cable and some U.S. conventional channels, as well as international, on-demand and pay channels. A CRTC decision that would impose further restrictions will bring real harm to Canadian advertisers, broadcasters, performers, the production community and all other employees in this ecosystem.
•    Advertisers in Canada run ads that are not only relevant to Canadians, but comply with Canadian advertising standards. U.S. and other foreign advertisers have no interest or need to do so. As a result of this decision, Canadians are likely to be inundated with advertising irrelevant to them because the company doesn't operate in Canada or offers the advertised products at a significantly different price.
•    This decision will affect other parties as well. Revenue to media advertising agencies, for instance, will be reduced. Fewer TV commercials will be made, eliminating commercial production activity in Canada and reducing opportunities for Canadian performers.
Aside from the above risks to the broadcast system, the CRTC itself declares on its website that "there are a few reasons for allowing simultaneous substitution," including "to protect the rights of broadcasters,"  "to promote local broadcasting and local creation" and "to keep advertising dollars in the Canadian market."
For these reasons, the CRTC decided to allow the practice of simsub to continue for local over-the-air stations. Which is why it's baffling that it has singled out the Super Bowl, reportedly in response to fewer than 100 consumer complaints.
Introducing new policy that begins to carve out exclusions based on solving isolated issues, no matter how well-intentioned, is simply bad policy. It's like attempting a Hail Mary pass when all you need is a yard for a first down.
Fortunately, it's not too late for the CRTC to call an audible on this decision.
Judy Davey is the ACA's incoming VP of Media Policy and Marketing Capabilities and currently EVP Activation at ZenithOptimedia. A veteran of both the client and agency side of the industry, Davey was previously a VP at Molson Coors Canada.