Spotted! Rogers goes for love
The telco paired Canada's top professional tennis players with some up-and-comers for a game on a barge to promote the upcoming Rogers Cup.
Toronto-area kids got the chance to play mixed doubles with two of Canada's best tennis players this week, with Rogers Communications playing host to a tennis clinic aboard a custom-built barge court.
Canadian tennis stars Milos Raonic and Eugenie Bouchard shared some tips and hit some balls around with the kids at HTO Park along the Toronto waterfront on Wednesday over lunch. The pros also showed off their skills with a few quick rallies on the unusual playing surface.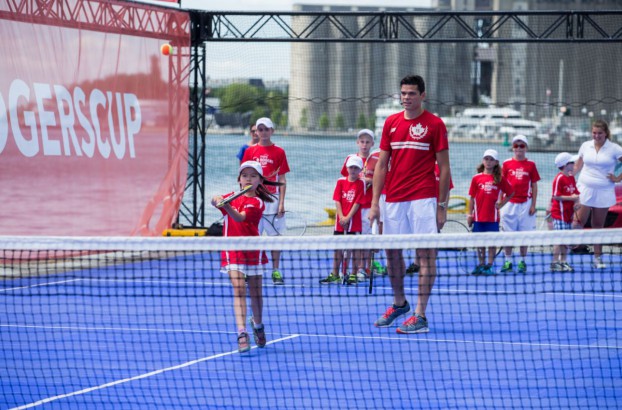 The promotion is part of the telco's sponsorship of the upcoming Rogers Cup, which runs from August 8 to 16 in Toronto and 7 to 16 in Montreal. It was also promoting Toronto's first Mini Rogers Cup for players under the age of 12, which is running August 1 and 2 at Mayfair Parkway in Markham in partnership with the Ontario Tennis Association. The winners will be invited to the Rogers Cup on August 12 and awarded their trophies at centre court.
The event is also being duplicated in Quebec from August 8-9 at Olympic Park and Louis-Riel Park in Montreal, in conjunction with Tennis Quebec.
Livia Zufferli, SVP of brand, Rogers Communications, says Wednesday's barge activation was a chance to showcase Toronto's first Mini Rogers Cup, as well as highlight the grassroots work the telco has been focused on over the past year at tennis clubs across the country.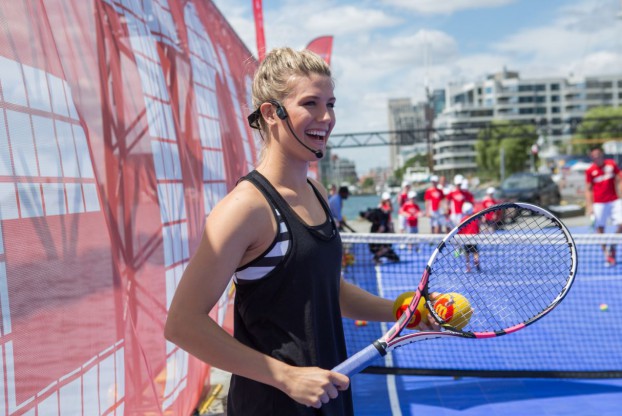 Photos: Rogers/Darren Goldstein