Spotted! DIY H&M boho with Elle Quebec at Osheaga
The international clothing brand will take over Elle's fashion and beauty office space during the Osheaga music festival.
With fashion increasingly overshadowing bands as the media-focus of music festivals, H&M is looking to score headlines of its own with a new partnership with Elle Québec for the Osheaga Music Festival.
The long-time sponsor of the annual music fest, held at Montreal's Parc Jean Drapeau, is this year expanding its activation to include an on-site version of Elle's in-office "beauty closet" (the #ElleWalkIn) and a takeover of the actual space in Elle's Quebec offices.
In the days running up to the event, Elle Québec has given the international clothier 100% control over the products showcased at #ElleWalkin. The takeover, which is the first of its kind for Elle, will see only H&M clothes, shoes and accessories at the office-based beauty shop starting Monday.
Through the #ElleWalkin, readers will get a peek into its curated boho styles for the event. That curation will carry on during the festival with Elle Québec's presence backstage within H&M's festival tent between July 31 and Aug. 2.
"We wanted to find a way together to extend the Osheaga Festival beyond the actual event, to create an experience that goes beyond next weekend and create a before and after experience for our readers," says Sandra Abi-Rashed, brand director of Elle Québec. The fashion publisher is targeting music and fashion lovers of all ages.
The magazine and the clothing shop will also be creating original digital content to bring readers closer to the festival experience. The content will be viewable on ellequebec.com and via social media.
One example of the Elle teams' collaboration with H&M is the creation of four different DIY looks using H&M's sparkly paint kits (pictured below) which come with studs and pins. The four new looks to be revealed at the H&M festival tent have names like Raver Beat, Glam Punk and Paint Play.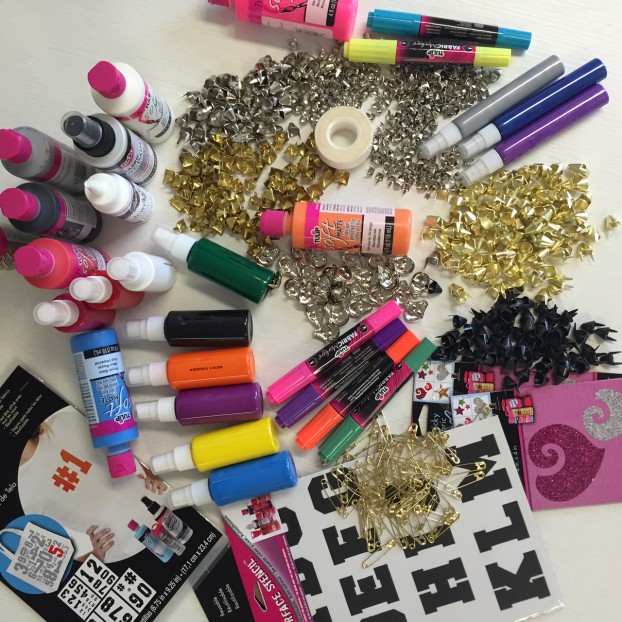 Content wise, Elle Québec will be covering the best and worst of fashion at the festival.
Leading up to the festival, the publisher will be releasing must-have shopping lists for festival goers, which will include beauty tips, products to carry and other items to include when packing for the weekend affair.
The content plan also includes street-style interviews and pieces featuring the best elements at the festival, covering the gamut from hairdos and outfits to the weather. 
Finally,  festival-specific content will wrap up with a rounding up of tips, news and learning from the festival (products you should have brought, for example) in an Osheaga-focused newsletter on ellequebec.com 
Elle Canada has been focused on building its digital content portfolio of late. In May this year it launched a hunt for a beauty vlogger to enhance their video offerings.