Timing key to holiday email marketing: report
Year-over-year data from Yesmail shows increased e-marketing volume doesn't negatively impact open rates if timing and targeting are right.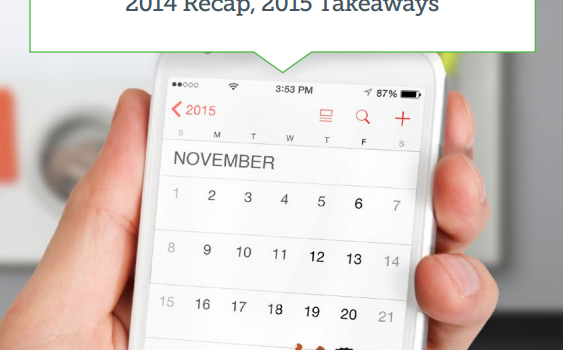 Brands trying to reach customers during the holiday season are getting better at targeting potential customers. So suggests a Yesmail study on the impact of increased volume of holiday email marketing on open rates. The company's study shows that recipients are unaffected by the increase in volume if the emails reach them at the right time ahead of a particular holiday.
The study, which is based on an analysis of the themes and performance of email marketing campaigns of over 30 brands and several hundred campaigns – including Walmart, Toys R Us and Apple – used Yesmail's marketing intelligence tool to compare the impact of timing, creative and focused targeting on customer response. Volume of email sent out in the third quarter of 2014 grew by 26% in comparison with the same period in 2013 and open rates increased by 11% for that period. The fourth quarter also saw a positive correlation with volume growing by 8% and open rates increasing by 2%.
"The benefit of looking at it year over year and quarter over quarter is you get a better understanding of how the general public is engaging," says Bob Sybydlo, director of market intelligence and deliverability at Yesmail.
The company is sharing these findings with its clients and offering them ways to re-strategize to optimize their e-marketing engagement with consumers. Sybydlo points to the many important aspects of email communications: the preview pane, the subject line, the positioning of brand identity for association and timing for instance. "The whole purpose of our tool is to look at and see what you are doing next to your competitors. Do you need to start your campaigns before them or after?
The results are an incentive for brands to develop stronger and better-targeted campaign strategies, says Michael Fisher, president of Yes Lifecycle Marketing, Yesmail's parent company.
The study concludes that an increase in the volume of communication will not impact open rates as long as the emails are well-timed and have an appropriate call to action. Despite an increase of 46% in the average quarterly volume of mail between the third and fourth quarters, for instance, the average open rate for the period remained constant at 14% for both quarters.
The reason may be attributable to more strategic marketing campaigns, according to Fisher. "Brands are creating better mobile experiences, developing comprehensive segmentation strategies, and implementing advanced personalization."
The study refutes the assumption that more e-marketing creates email fatigue, says Sybydlo. "Fatigue comes from every day sending, over-communicating to your market, so it's about finding the balance…Should you double your communication during holiday season? If your open rates are going down, we know that you are over-communicating and it's time to pull back."
According to the study, general holiday and winter-themed holiday e-marketing made up the bulk of the retail campaigns, while 80% of marketers surveyed ran campaigns for Black Friday, 67% for Cyber Monday and 60% for back-to-school campaigns. Open rates for these campaigns ranged between 13.9% to 15.1%.
Specific campaign analyses shows different results with analysis of back-to-school campaigns showing the average open rate to be significantly higher – 16.5% over 12.5% – if campaigns started in August just before school opened, instead of in July.
Holiday e-marketing should also be sent out closer to the holiday, according to the report's data. Campaigns for Black Friday and Thanksgiving had higher open rates if they were sent out two weeks ahead of those holidays than if they were sent out four weeks in advance.
The report also highlighted the importance of the actionable creative over general mailers, and cleaner, clearer copy over cluttered and text-heavy creative.
An interesting finding was that retailers who sent out post-Christmas, Christmas mailers had a higher open rate (15.7%) than other mail sent out at that time (14.9%).