Pan Am Games' CBC closer nets 2 million viewers
Overall, 63% of Canadians watched at least part of the event on CBC and Radio-Canada.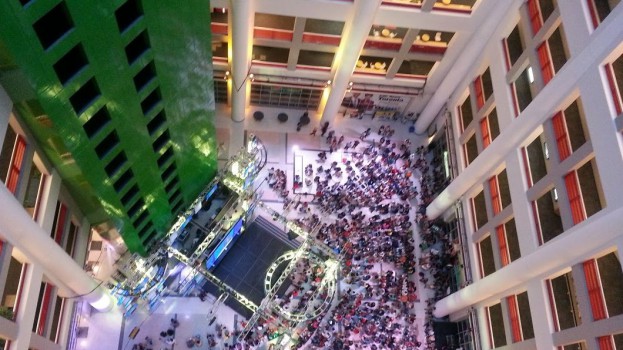 The Toronto 2015 Pan Am Games closed to an average audience of 2.2 million on Sunday night on CBC and Radio-Canada.
Six million Canadians tuned in for the star-studded closing ceremony at least in part, according to Numeris numbers.
Overall, more than 22 million Canadians, or 63% of the population, watched at least some part of the games coverage between July 10 and 26.
Early Games' ratings outperformed expectations, prompting the pubcaster increased the amount of TV programming it was airing partway through the games by 12 hours.
Pan Am Prime, hosted by CBC's Scott Russell, peaked on Thursday July 23 with 1.3 million viewers and Saturday July 25 with 1.2 million.
Online, the busiest day for CBC.ca/Panam was Sunday July 19, with nearly 2.2 million page views when men's baseball was streamed and Canada faced off against the U.S.
In all CBC and Radio-Canada generated more than 30 million total page views across desktop, mobile and app over the run of the Pan Am Games. That includes more than 3.2 million video views that were seen across platforms.
CBC and Radio-Canada will be airing the Toronto 2015 Parapan Am Games from Aug. 7 to 15, with daily TV and live-streaming coverage including the opening and closing ceremonies.
Image: Viewers watching the Pan Am closing ceremony inside Toronto's CBC Atrium.