Second screeners are also content creators
Over half of English Canadians have participated in some form of second-screen interaction, according to new numbers from MTM.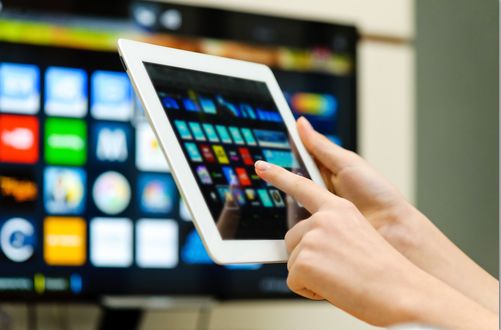 Unless they're on a digital fast, it's unlikely that a majority of Canadians are ever without a second screen at their disposal. Recent Media Technology Monitor numbers report that 54% of English Canadians have engaged in some form of second screen interaction.
Those who interact with second screens are also likely to be creating content themselves, with 60% replying that they have posted photos online, compared with 46% of other Anglophones.
Second-screen users are also more likely than other Anglophones to post content to a blog, post videos online, write an online review for a movie, hotel, restaurant or comment on a news story or article.
High rates of second-screen interaction were reported by those aged 18 to 34 (74%), and nearly three-quarters of students (71%) reported using more than one screen while watching TV.
And what are Anglophone Canadians doing when they are interacting with a second screen and watching TV? The most popular reported activity is looking up someone about a TV show while watching it (36%), "liking" a show on Facebook (23%) and researching a product seen in a commercial while watching (19%).
Social TV, chatting about a show online shows promise, with 31% of second-screening Anglophones reporting that they have talked about a TV show on Facebook or Twitter, followed a Twitter feed related to a TV show, like a show on Facebook or joined a Facebook group dedicated to talking about TV. Only 9% of that chatter on Facebook or Twitter was done while viewing the TV show. Overall, Twitter users were much more likely (64%) to participate in social TV chatter, versus 46% of Facebook users.
Image courtesy of Shutterstock