City announces fall premiere dates
From Kermit to Mindy, the channel has announced when its fall programming will be hitting screens.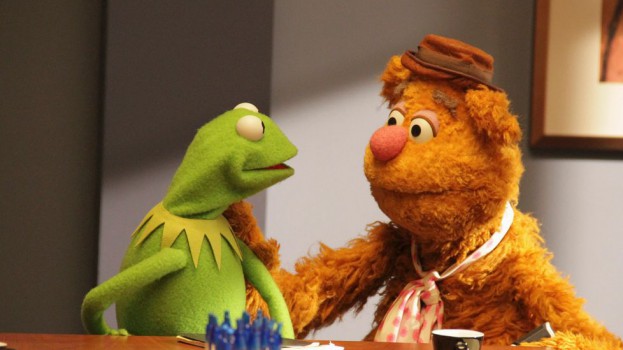 City has released details for its second fall programming schedule since its parent company Rogers Media took English NHL rights.
During the broadcaster's upfront, Hayden Mindell, VP, television programming and content, Rogers Media, said that having NHL on City has brought a wider audience to the channel, which it is hoping to keep with its new mix of shows.
Kicking off the new-to-City programming is Thursday Night NFL, which bows on Thursday Sept. 17 at 8 p.m. and runs until Oct. 29.
The Muppets, which takes viewers into the daily highs and lows of its iconic cast, starts on Monday Sept. 21 at 8 p.m. Single-camera family comedy Life in Pieces bows Mondays at 8:30 p.m., moving to Thursdays on Nov. 5 after football wraps.
Horror-comedy Scream Queens starts Tuesday Sept. 22 at 9 p.m. The show is about a young woman who wants to join a sorority and finds herself in the centre of a bloody rampage. It stars Jamie Lee Curtis as the dean and Emma Roberts as the president of the Kappa sorority.
City's other Tuesday night pickups, Grandfathered and The Grinder, start Sept. 29. Airing at 8 p.m., Grandfathered stars John Stamos as a restaurateur who discovers he is not only a father, but also a grandfather. The Grinder airs at 8:30 p.m. and stars Rob Lowe as a TV lawyer who returns to his childhood home in Boise, Idaho, and tries to apply his TV expertise to the family's law firm.
Empire's Cookie and co. are moving from OMNI for season two, airing in worldwide pre-release on City beginning Wednesday Sept. 23 at 8 p.m.
Thursday Nov. 5 will see the launch of schoolhouse comedy Mr. D on City at 8 p.m., which Rogers Media is now sharing with the CBC.
Also airing Thursday night on the channel beginning in November will be The Mindy Project at 9:30 p.m., which was dropped by Fox in the U.S. after its third season, but picked up by streamer Hulu.
New-to-City multi-camera comedy, Undateable bows on Friday Oct. 9 at 8 p.m. The show follows a group of friends who help each other with their dating problems.
City's newly acquired Sunday night shows premiere on Sunday Sept 27, with Bob's Burgers at 7:30 and Family Guy at 9 p.m., both of which previously aired on Global Television. Also new-to-City is Fox's comedy The Last Man on Earth at 9:30 p.m., which didn't air on a Canadian broadcaster for its first season.
Related:
CTV stacks Sundays with blood, oil and LEOs