ICYMI: Jays ratings up, Metroland's investment
In case you missed it: Sportnet saw high ratings for the debut of the Jays new hurler and Metroland has invested in an automated financial advisor company.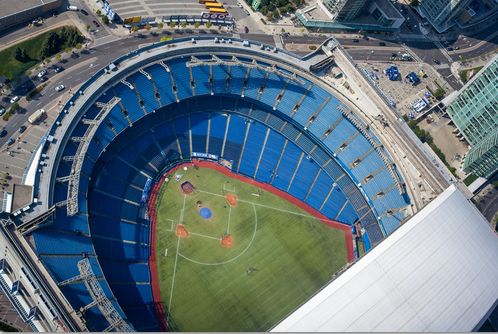 Metroland Media invests in Nest Wealth
Metroland Media has invested $1.5 million in online automated financial advisor company Nest Wealth. The deal will see Metroland leverage its print and digital properties to bring Nest Wealth's product to more Canadians.

Price brings viewers to Jays
Viewers tuned into new Blue Jays pitcher David Price's debut game on Monday in record numbers. An average audience of 1.3 million viewers tuned in to the match against the Minnesota Twins on Sportsnet, the highest audience recorded for a non-home opener or season opener in the network history.
The game ranks as the second-highest rated in Sportsnet history, coming in behind the 2013 home opener, which brought in an average audience of 1.4 million.
Keek adds to board
Waterloo, ON-based social network Keek has appointed William Lavin, Vincent C. McLeod and Ahmed Khan to its board of directors.
Lavin is president of software firm Terrific Corporation, McLeod helped to found mobile payment processing services company Navaho Neworks Inc and Khan is president and CIO of Fairview Capital International Limited.
Q107 launches The Mo Show
Toronto's Corus Entertainment-owned Q107 has announced the launch of The Mo Show with Maureen Holloway. The show, which launches Monday Aug. 17, will air Monday to Friday from 3 to 7 p.m. It will be headed-up by the longtime Maureen Holloway of the Derringer in the Morning with Maureen Holloway show, with veteran Q107 personality John Scholes as the co-host.
Yellow Pages adds to team
Paul Brousseau has moved from Sportsnet, where he worked as senior director of marketing, to Yellow Pages. In his new role, Brousseau will be Yellow Pages' VP of brand communications, a new position aimed at ensuring more emphasis is placed on the corporate brand.
ICYMI (or, In Case You Missed It) is a weekly wrap from MiC highlighting news from the week not picked up in the daily.
Image courtesy of Shutterstock